Liberty Bank Takes Steps to Enhance the Customer Experience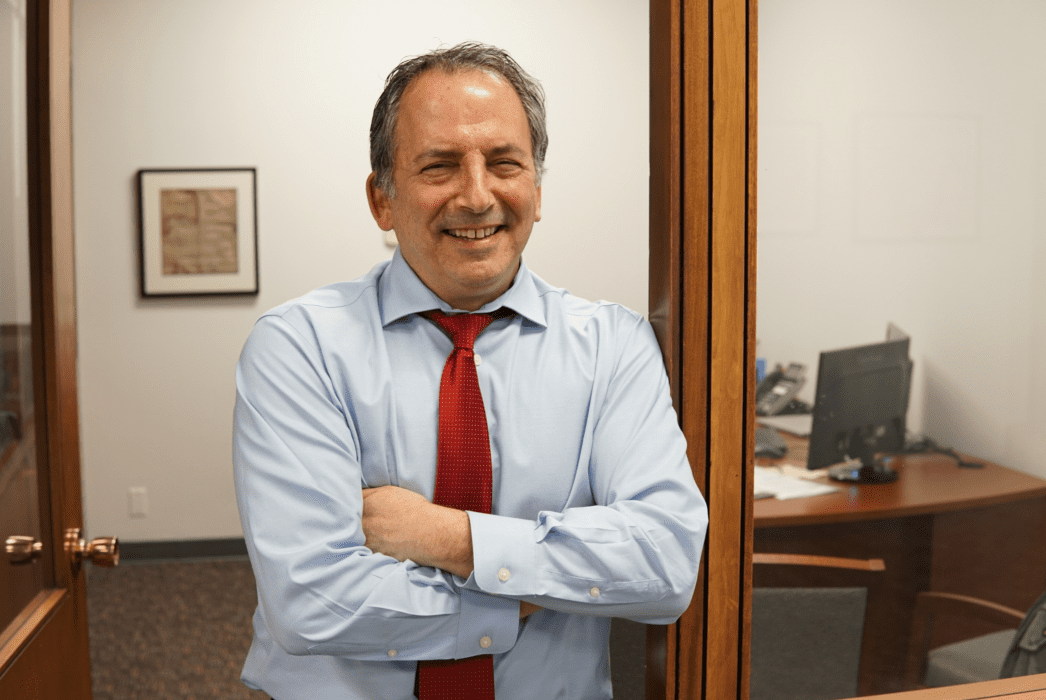 David Kreiman, our new Chief Experience Officer (CXO), is here to try and make your experience with Liberty Bank better, friendlier, and more efficient.
When creating this new position, Liberty Bank looked for a CXO who would ensure that our services and operations were aligned with our history of making customer needs the bank's focus.
David, an Evanston native, brings 30 years of experience in community banking.
His view is that banks like Liberty Bank are a giant family – one in which customers, employees, and local businesses are interconnected and work collectively to create an environment that allows residents, employees, and businesses to flourish.
"Customers are not numbers, but people who make the family thrive. Employees are not badge IDs, but people who live together 40-plus hours per week working towards a common goal. Communities aren't just the geography where a branch is located. They are the people, homes, and businesses that the bank supports," David comments.
To ensure we are on the right track, he will occasionally reach out with surveys to get your feedback on a variety of topics. Lookout for emails from [email protected].
His goal is to serve as an added resource for your banking questions. Here, David talks about his new role and the shared support he envisions.
What does this new CXO position entail? I will evaluate how Liberty Bank interacts with our customers and identify what we can do to make the experience easier and more valuable for them.
What are your goals? I want to create a personalized way for our customers to affirm what we are doing right and let us know when we are doing something wrong. When I get customer feedback, I'll share it – both positive and negative – with the entire staff and with specific employees and departments. It's an opportunity for us to celebrate when we have successes and to improve when we learn about weaknesses.
What enhancements will customers see? I envision adding new products, tweaking existing ones, and providing education to ensure our services align with customers' needs.
In what tangible ways will customers benefit from your work? Many of our customers have forged strong relationships with their Liberty banker, and that won't change. I hope that, if needed, customers can look to me as a single point of contact when they need help, advice, or are looking to solve a problem. Even if Liberty can't help, I can be a resource to help them find the necessary assistance.
How can customers connect with you? In any manner that they wish: Everyone has engagement preferences, and I'm happy to meet by email, phone, or in person.
How do you relax? Depending on the season, it's Cubs-Bears-Hawks, of course. I also enjoy spending time with my family, reading, and soccer – including playing (though those days seem to be over), coaching, and refereeing.
Connect with David by visiting Liberty Bank's Feedback page and share your thoughts with him. In addition, watch for regular Q&As with David in every issue of The Latest newsletter.
You also are welcome to call (773-489-4624) or email him at [email protected].