Joe Riederer Q&A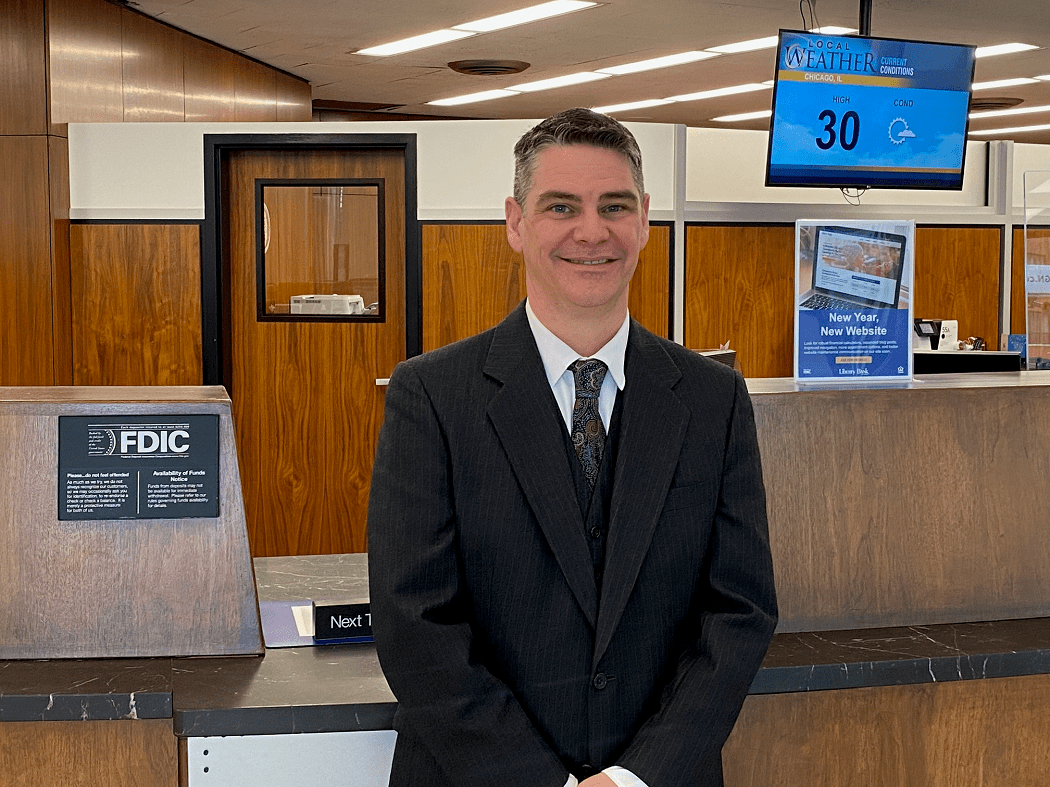 Joe Riederer recently joined Liberty Bank as Branch Manager at our Foster Avenue location. We asked him a few questions to help him introduce himself to our customers; read on to see what he said!
Welcome to Liberty Bank! Tell me about the experience you're bringing to this new role. What did you do before this?
I came from Chase Bank where I was a branch manager for six years and a personal banker & small business specialist for three years.
What is your connection to the Chicagoland area?
I was born in Maywood and grew up in Streamwood. My wife and I lived on Chicago's north side from 2007 to 2020 and we currently live in Highwood.
What are you looking forward to in your new role?
I am looking forward to being a part of the great team at Foster who brings so much experience and dedication to the bank and their customers. I also am very excited to have so many lines of business partners like mortgages, investment and insurance at the branch that work with the team!
What do you appreciate about Liberty Bank?
I appreciate that we control how we engage with our clients and employees. Our mutual charter allows us to keep commitments to our clients and employees, not stockholders.
What else should our customers know about you?
My wife, Giselle, and I just had newborn twins, Lucca and Matteo. We also have a 3-year-old daughter, Sophia who is loving her role as big sister! Prior to studying Business Management at Northern Illinois University, I spent four years in the U.S. Navy as an aircraft mechanic.