Expert Tips on Getting Into Real Estate Investing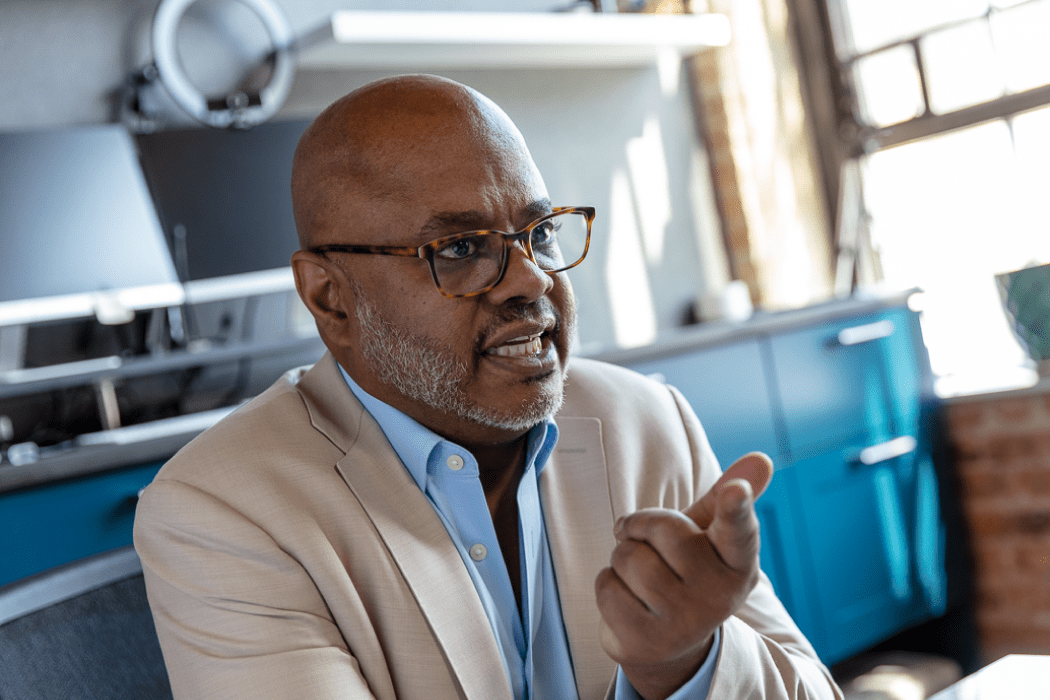 Real Estate Pro Explains How to Build Wealth Through Investment Property
Kevin Rocio draws on 30-plus years of expertise in all aspects of real estate when working with investors as a senior commercial broker with @properties in Chicago.
The award-winning Rocio shares some insight about how individual investors can start investing in property and do it successfully.
His background includes residential sales, commercial investments, mortgage lending, and multi-family investment sales, and he holds the CCIM (Certified Commercial Investment Member) Institute designation.
He's also been widely praised. Just last year, he received both the REALTOR® Achievement Commercial Award from the Chicago Association of REALTORS® and the National Commercial Award from the National Association of REALTORS®.
Investing in real estate is an opportunity to build wealth, and here are some of Rocio's recommendations.
Crawl, then walk – "People may have long-range goals to buy a retail or office building, but I'm a big believer that you have to crawl before you walk," says Rocio.
His recommendation: Start small by buying and managing a 2-, 3-, or 4-flat residential property first.
Once you have experience buying, owning, and managing a smaller residential property, then move to larger, more complex property types – retail or office buildings or mixed-use properties.
That said, if you own a business and need a storefront or office, you may benefit from buying a mixed-use property that includes commercial and several residential spaces,  so you can both live and work in your investment property.
A 10-year plan – Identify your long-term goals. For instance, do you want to invest in property and continue working? Do you want cash flow during retirement? Are you looking to retire early?
"After you decide that, we can start to figure out a strategy and develop a three-, five-, and 10-year investment plan," he says.
Reconsider goals – Though most buyers aim to own a condo or single-family property, it's not really an investment property, even though you may see some long-term appreciation.
Plus, believes Roccio, by focusing on a condo or house, you could be missing out on a potentially better opportunity.
"Unlike a two- or four-unit property, which is an investment, while a single-family home may appreciate, it's not really considered a real estate investment," he observes. "You're only paying out money, not receiving income."
By buying a building with several apartments, you can reduce or eliminate your housing costs because tenants are covering or helping to cover the mortgage. That extra cash can be funneled into your next investment property. Plus, if you live in one of the units in a multifamily property, you could qualify for a residential mortgage, which may not require the 20-30 percent down payment typically required of investment properties.
Buy for cash flow – Don't buy property based on future appreciation, suggests Rocio, who points to the real estate losses people experienced during the 2008 financial crisis. Instead, look to generate cash flow today.
Though new investors may be intimidated by the financial analysis required to vet  a property, an experienced real estate broker and lender can crunch the numbers – income and expenses, tax sheltering, and appreciation analysis, for example — and provide a picture of your expected monthly and long-term profit on a prospective investment.
A broker also can look at ways to minimize operating costs and maximize your rent on a given property.
Existing opportunities – "The multi-family housing market is probably the darling of the commercial real estate world," Rocio says. For one, there's a shortage of affordable rental housing across the country and in Chicago, making a multi-family property an attractive investment opportunity.
Those two- to four-unit residential buildings also are a way to gain experience managing a property while minimizing your own housing costs.
Though purchase prices for multi-unit buildings in many parts of the city are out of reach – Rocio points out that you're unlikely to find a four-unit apartment building in Lakeview for $200,000, for example – the suburbs are an option.
"People are moving farther out from the downtown core in search of affordability," says Rocio. "Consider a property that's close to a train line."
Soul searching – Starting small also gives you a taste of the day-to-day duties of owning and managing a property, and the experience can help you decide whether you're cut out for being a landlord.
Build skills – Rocio suggests taking a property management class at Community Investment Corporation (cicchicago.com/documents-training/property-management-training/) to build skills in real estate investing, managing buildings, and being an effective landlord.
The class helps you understand everything from Fair Housing and tenant selection and screening, to marketing a property, budgeting, rent collection, and maintenance.
Bigger Pockets (biggerpockets.com) also provides education about real estate investing, and the site features how-to guides, webinars, blogs, calculators, and networking opportunities.
Finance Your Investment Property through Liberty Bank
Liberty Bank can be part of your team to help you analyze a prospective investment property and provide financing for it.
In addition to traditional residential loans, we offer loans on various property types, including commercial condos, 5+ multi-unit properties, and mixed-use buildings.
And unlike many other banks, Liberty does provide loans for commercial investments under $1 million. Our loans start as low as $150,000.
As a portfolio lender, we have greater underwriting flexibility and can tailor our products to suit your needs, and you can expect a simple, streamlined process.
Learn more: Call us at 888.LIB.BANK or visit libertybank.com/multi-unit to learn more about Liberty's multi-unit and commercial property loans.