A Look at Mortgage Rates with CLO Mark Ralph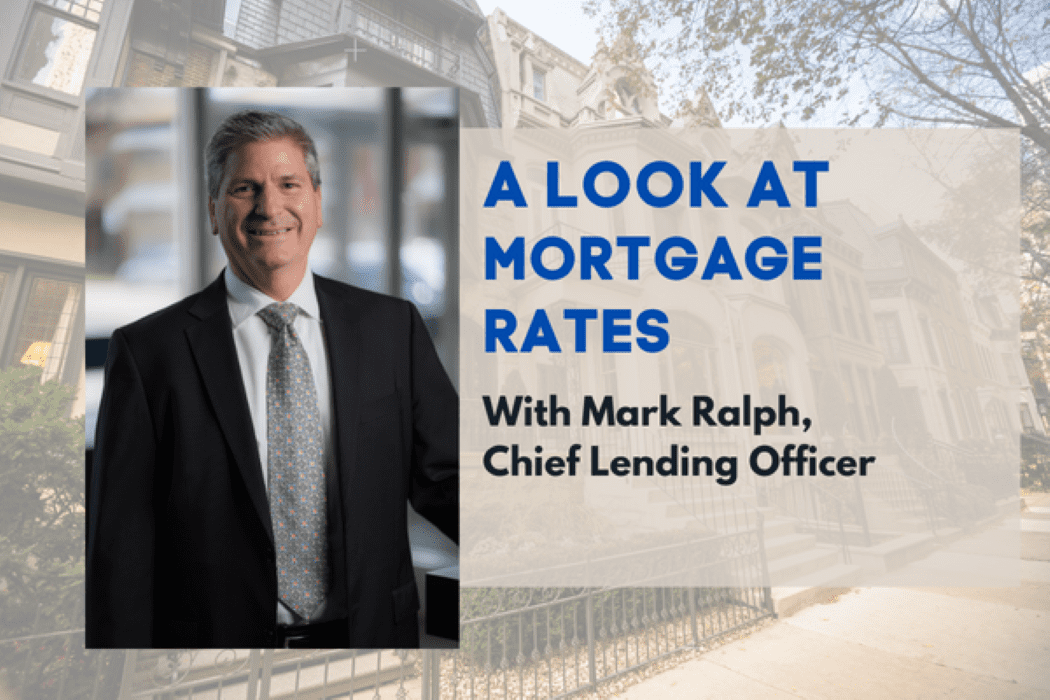 If you've shopped for a home recently, you've likely noticed that mortgage rates spiked dramatically since their historic lows during the pandemic.
Mark Ralph, Liberty Bank's SVP-Chief Lending Officer, talks about where rates may go in 2023 and how to get the best rate if you plan to buy a house this year.
Will mortgage rates keep climbing during 2023?
We expect interest rates to continue rising over the short term and anticipate some moderation by the fourth quarter of 2023.
Is the Chicago-area market stable and a solid long-term investment?
One critical piece of data to track is the valuation of the Chicago real estate market. The positive news is that Chicago continues to be one of the premier markets in the country.
We look at the Case Shiller monthly market valuation studies, an index measuring residential real estate's average change in value. As of Nov 2022, the Chicago index was 184.57, translating into a 7.68% return from November 2021.
Many people say not to let higher rates delay their dream of owning a home and that once rates come down, they may be able to refinance. Is that good advice?
Interest rates fluctuate with the economy, but real estate is and has been one of the safest, smartest investments. Buying a home is always a wise move. We say, "Marry the property but date the rate."
In my almost 40-year career, I've seen rates as high as 13% and as low as 2%. I have only seen universally declining values in real estate once, and that was in 2008. It was driven by horrendous risk management by the mortgage industry.
Things have changed to prevent a repeat of that crisis, and the rules for qualifying borrowers are much more stringent now.
How can I get the best mortgage rate?
Over the last year, lenders have been competing for the most qualified mortgage customers. To improve your chances of getting the best mortgage rate, we recommend the following:
Keep your credit clean. Paying all bills on time is the best way to increase your credit score.
Pay off credit card balances. If you can't zero out your balance every month, then keep your balances as low as possible. Credit card management is the second most crucial driver for maintaining a high credit score.
If applicable, pay down your mortgage. Higher equity levels in your property help you get the best rates.
Make higher down payments. Try to put as much money down as possible when purchasing a home.
We're committed to helping our customers become homeowners. If you're looking for a new home, explore your mortgage options by contacting a loan officer at Liberty Bank at 773.594.6647 or learn more here.