TheLatest | April 2023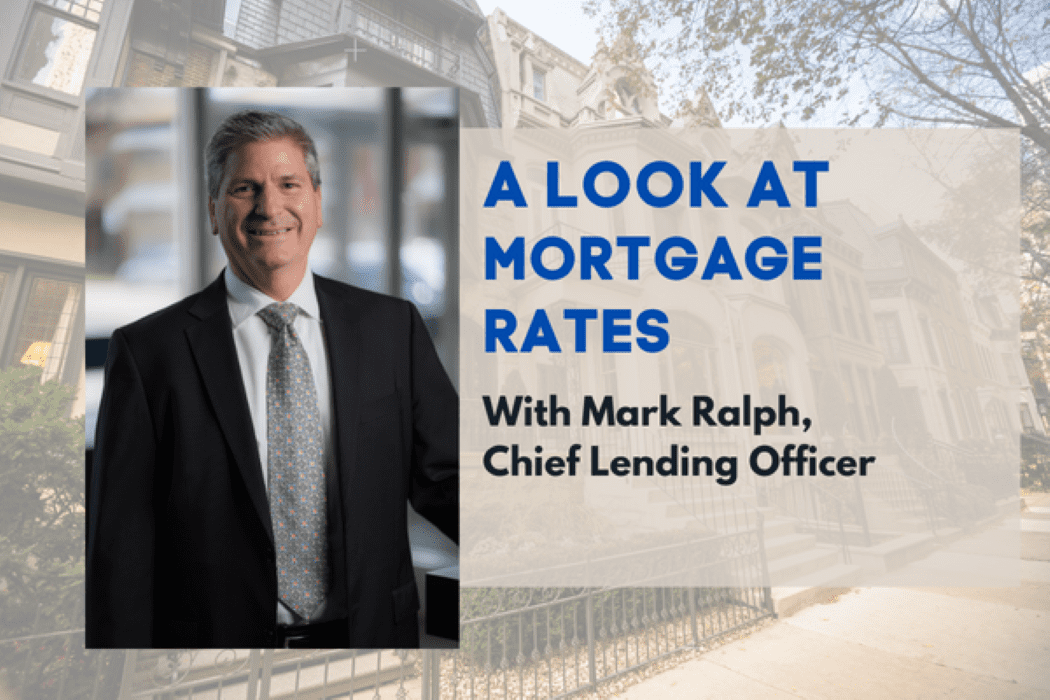 If you've shopped for a home recently, you've likely noticed that mortgage rates spiked dramatically since their historic lows during the pandemic.
Mark Ralph, Liberty Bank's SVP-Chief Lending Officer, talks about where rates may go in 2023 and how to get the best rate if you plan to buy a house this year.
Will mortgage rates keep climbing during 2023?
We expect interest rates to continue rising over the short term and anticipate some moderation by the fourth quarter of 2023.
Is the Chicago-area market stable and a solid long-term investment?
One critical piece of data to track is the valuation of the Chicago real estate market. The positive news is that Chicago continues to be one of the premier markets in the country.
We look at the Case Shiller monthly market valuation studies, an index measuring residential real estate's average change in value. As of Nov 2022, the Chicago index was 184.57, translating into a 7.68% return from November 2021.
Many people say not to let higher rates delay their dream of owning a home and that once rates come down, they may be able to refinance. Is that good advice?
Interest rates fluctuate with the economy, but real estate is and has been one of the safest, smartest investments. Buying a home is always a wise move.  We say, "Marry the property but date the rate."
In my almost 40-year career, I've seen rates as high as 13% and as low as 2%. I have only seen universally declining values in real estate once, and that was in 2008. It was driven by horrendous risk management by the mortgage industry.
Things have changed to prevent a repeat of that crisis, and the rules for qualifying borrowers are much more stringent now.
How can I get the best mortgage rate?
Over the last year, lenders have been competing for the most qualified mortgage customers. To improve your chances of getting the best mortgage rate, we recommend the following:
Keep your credit clean. Paying all bills on time is the best way to increase your credit score.
Pay off credit card balances. If you can't zero out your balance every month, then keep your balances as low as possible. Credit card management is the second most crucial driver for maintaining a high credit score.
If applicable, pay down your mortgage. Higher equity levels in your property help you get the best rates.
Make higher down payments. Try to put as much money down as possible when purchasing a home.
We're committed to helping our customers become homeowners. If you're looking for a new home, explore your mortgage options by contacting a loan officer at Liberty Bank at 773.594.6647 or learn more here.
---
Kitchen Trends, Home Improvement Tax Incentives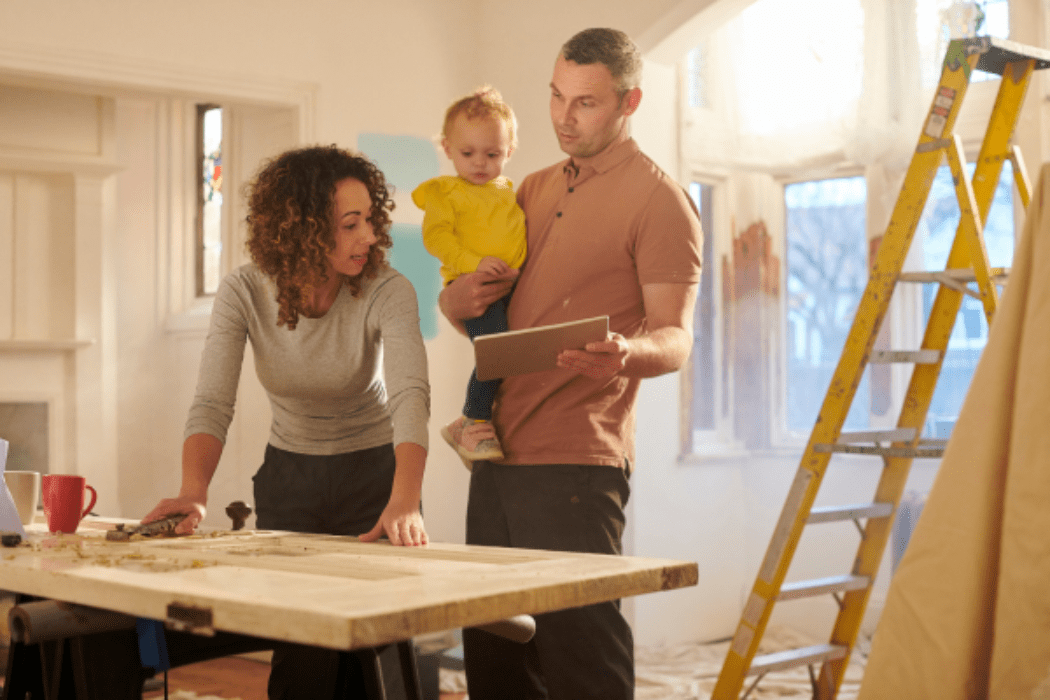 Are some home improvements on your to-do list this year?
If so, look at the 2023 U.S. Houzz Kitchen Trends Study. It gives you a read on kitchen design trends—valuable information if you're eventually planning to sell your home—that can make the space more functional, less costly to operate, and add value to your home.
One significant Houzz finding is the popularity of sustainable features that save energy, lower utility bills, and do a good turn for the environment.
It found that most homeowners (92%) incorporated sustainable features during a kitchen renovation. Reasons included their cost effectiveness (74%), environmental friendliness (54%), and health considerations (13%).
The top sustainability features were:
LED bulbs (65%)
Energy-efficient appliances (61%)
Water-efficient fixtures (34%)
Energy-efficient windows (27%).
Here are four other key takeaways from the Houzz study:
Top upgrades. The top items homeowners are upgrading include countertops (chosen by 90% of renovating homeowners), backsplashes (84%), sinks (83%), faucets (81%), and light fixtures (77%).
Flooring. Stained or unstained hardwood remains the most popular flooring choice, with 25% of home renovators opting for it. That's followed by vinyl/resilient flooring (22%), and ceramic or porcelain tile (19%).
High-tech features. Homeowners are incorporating an array of high-tech features in their renovations. They include appliances with Wi-Fi connectivity (25%), docking stations (49%–up nine percentage points since last year's survey), wireless speakers (37%, up 11 percentage points), home assistants (37%), and water faucets with touch-only or touch-free activation (23%).
Professional help. Eighty-four percent of homeowners look to professionals for help with their kitchen upgrades. For instance, 50% opt for a general contractor, and 32% hire cabinetmakers. Other experts they rely on include kitchen designers (22%), interior designers (15%), and architects (11%).
Offset sustainable home improvement with tax incentives
Another thing to consider when planning home upgrades is the Inflation Reduction Act (IRA), passed by Congress at the end of 2022.
It includes federal tax credits that will be in place for 10 years to help homeowners offset the cost of energy-efficiency upgrades.
Among the home improvement project for which incentives are available are:
Heat Pump Water Heaters
Heat Pumps
Insulation
Windows/Skylights
Exterior Doors
Central Air Conditioners
Electric Panel Upgrades
Learn more about IRA incentives at:
---
6 Ways to Protect Yourself Against Check Washing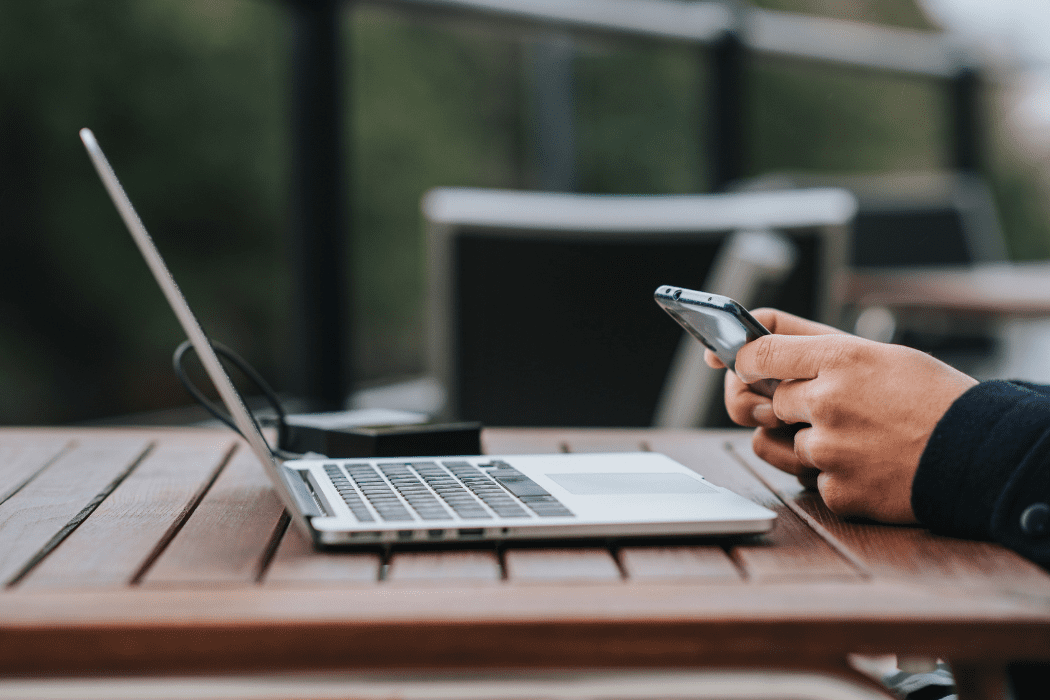 New day, new scam. It's called check washing. Criminals steal checks and use chemicals to change the payee and amount. Adding a couple of zeros can alter a $50 check to $5,000.
Victims of check washing often don't realize they've been scammed until they look at their statement or get a notification from the bank that their account is overdrawn.
Scammers are bold, even stealing checks from individuals' mailboxes and the blue U.S. Postal Service (USPS) boxes on the street.
Here are some ways to be a tough target
Write checks using black gel pens, which are the most resistant to washing.
Don't leave blank spaces in the payee or amount lines of checks you write.
Hide or lock up your checkbook, and don't carry it around.
Don't leave your mail in your box overnight, and don't drop checks in USPS boxes after the last daily pickup. It's best to drop off checks you're planning to mail inside a U.S. Post Office.
Consider making payments using Online Bill Pay, e-Bills, ACH automatic payments and other electronic and/or mobile payments, like Zelle®.
Check your bank statement regularly to spot suspicious activity. If you see discrepancies, contact Liberty Bank immediately.
Liberty Bank's Online Banking helps you avoid the dangers of checking washing by allowing you log on to review your statements and pay bills electronically 24/7.
You also can set up recurring payments for your monthly, quarterly, or weekly bills from your checking account.
Since account information is updated in real-time, you always have the most current information at your fingertips.
To learn more, visit our Education Center or call 773.384.2030.
---
Understanding the Reasons Behind Higher Insurance Rates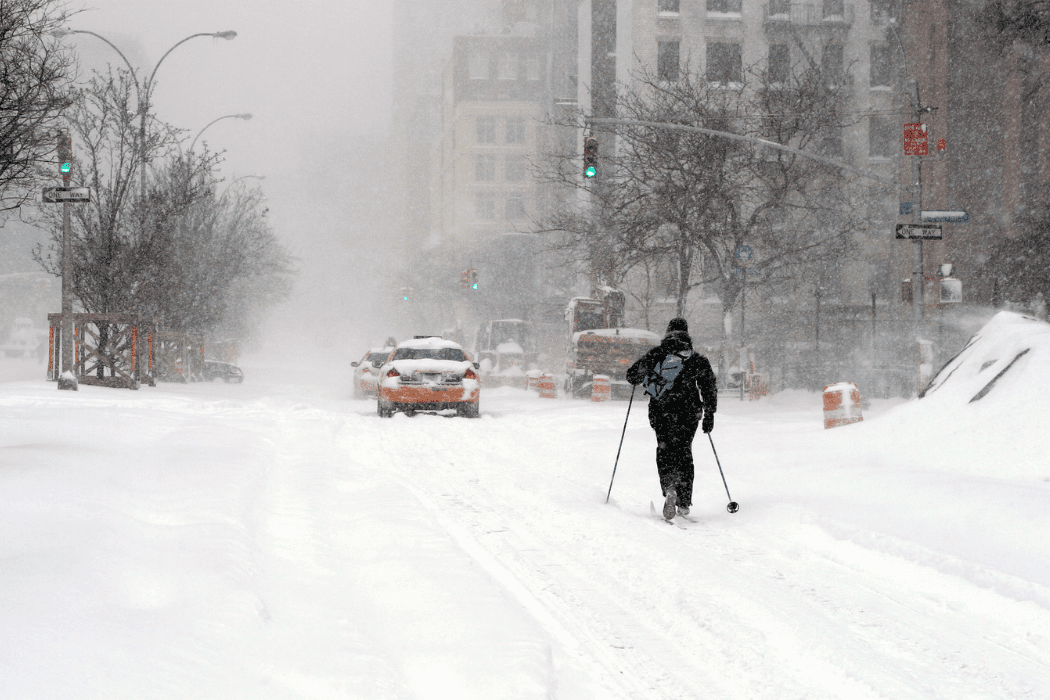 You may have been surprised by the recent hike in your insurance premiums and wondered why your rates spiked, even though you haven't made a claim.
Insurance rates have been rising
The cost of labor and materials is increasing, there's a labor shortage, and there are still supply chain issues left over from the pandemic. Plus, insurance companies insure in many different states. So, they may be paying for snowstorm damage on the east coast, wildfires on the west coast, hurricanes in the south and ice storms here in Illinois.
Unfortunately, those extra costs are spread among all customers across the country. Such issues affect auto insurance and business, renters', and homeowners' insurance policies. We understand how frustrating this is and the negative impact of the extra cost on your finances.
Liberty Insurance Agency can help by doing a policy review
We'll look at your current policy, evaluate your needs, and shop our insurance carriers — all A-rated — to see if there's a more competitive rate that provides you the right level of coverage. Know that even though we look for the best prices, we never compromise on coverage or recommend a bare-bones policy.
And if you're shopping on your own, we're glad to help you make apples-to-apples comparisons among the policies you're considering. Keep in mind that our agents don't receive commissions. We have no incentive to direct you to one carrier over another. Our only goal is to ensure you have the insurance coverage you need at the right price.
To schedule a review or ask questions, click here or give us a call today at 773.792.1660.
Liberty Insurance Agency, Inc. is a subsidiary of Liberty Bank for Savings.  Insurance products and services are not bank products or services nor are they FDIC insured or insured by any federal government agency.  They are not a deposit or obligation of or guaranteed by Liberty Bank and may involve investment risk, including possible loss of principal. Applicants are individually underwritten and some individuals may not qualify.
---
YOU ASK, WE ANSWER: Does Liberty have any online CD calculators? How can I keep better track of my account activity?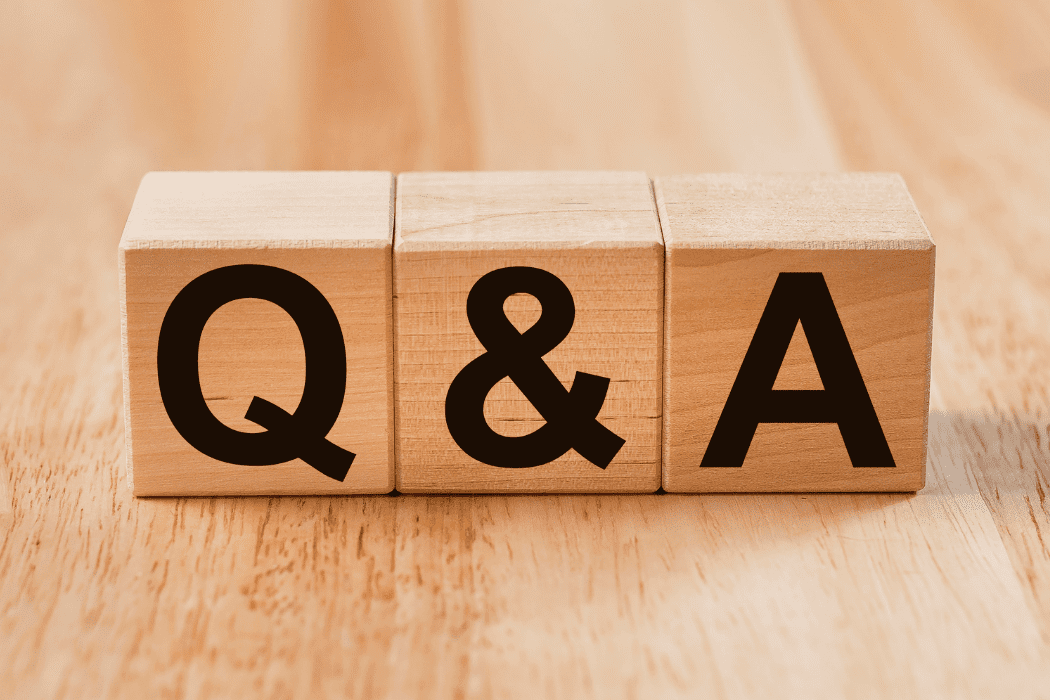 In every issue of The Latest, we answer your questions about Liberty Bank and its services. Here are some recent customer questions.
Q: I'm considering investing in CDs, but I want to crunch some numbers first. Does Liberty have any online calculators that can help?
A: Yes, we offer two: The CD Comparison Calculator shows the impact that different interest rates will have on the growth of your money over the long term. The CD Ladder Calculator offers the returns to expect when you invest in multiple CDs with longer maturities. It also illustrates the benefits of investing in a series of CDs with different maturities rather than opting for a single long-term CD.
---

Q: I like to keep a close eye on my accounts to watch for unusual activity and balance changes. Can I monitor my Liberty accounts in real time?
A: Yes. By signing up for Real Time Account Alerts, you can receive an immediate heads-up when something noteworthy happens in your Liberty Bank accounts. Updates arrive via text, email, or push notifications from our Mobile Banking app, and you don't have to log in. Urgent balance threshold or loan payments alerts also include the ability to transfer money instantly right from the alert.

---
Reach out to us
If you have questions about Liberty Bank or one of its services, please visit Liberty Bank's Feedback page and share your thoughts. Then look for this Q&A with the most common questions in every issue of The Latest e-newsletter. Or, for a more immediate response, you can contact our Senior Vice President – Chief Experience Officer David Kreiman directly at 773.489.4624 or [email protected].