TheLatest | June 2022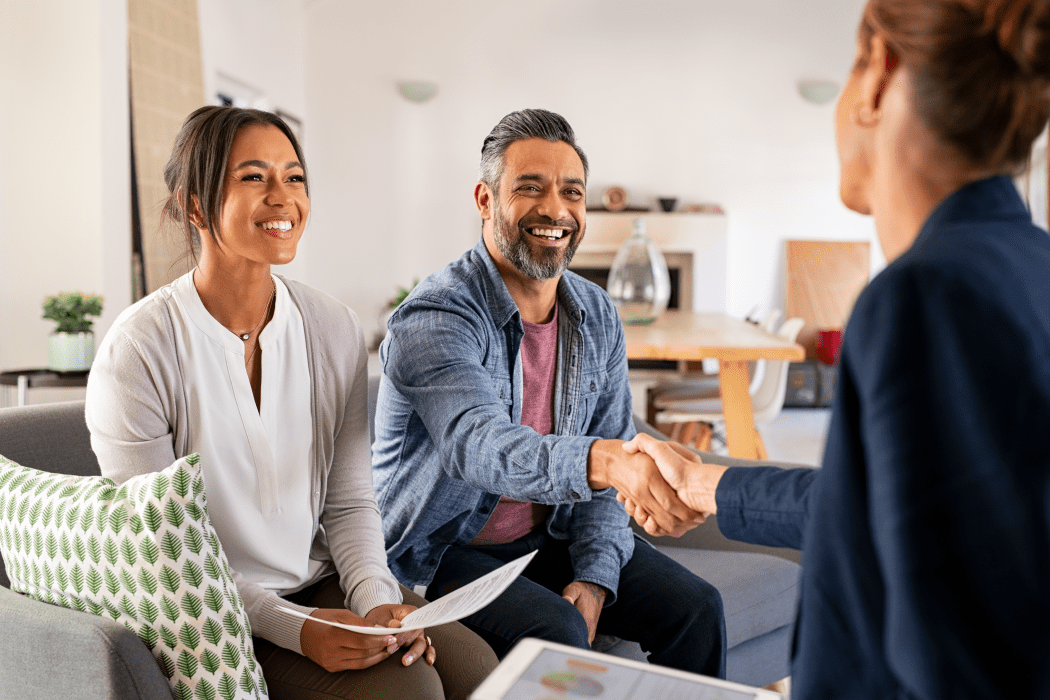 Low Mortgage Rates, More Negotiating Power & up to a $500 Bonus!
Low inventory, multiple bidders, and rising interest rates have made buying a house a competitive sport. Because Liberty Bank's mortgage rates are 14% lower* than the national average, the financing part of the home buying equation doesn't have to be a costly, high-stress experience for you.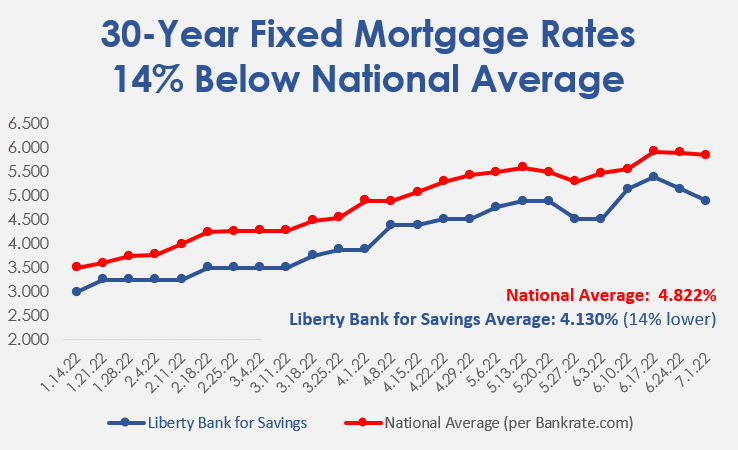 Find your perfect house, up your negotiating power
In addition to offering low mortgage rates and fees, our loan process is simple and streamlined, allowing you to focus on picking the perfect home for your family, not haggling about paperwork and rates. Once you've found a house, you know that walking in with a verified pre-approval from a lender greatly increases your chances of winning a bidding war. Liberty Bank is here to give you that leg-up with a free, verified pre-approval that puts you on equal footing with competitors making cash offers.
Easy application, long-term service
You can apply for a mortgage online 24/7 and also tap the personalized advice of an experienced loan consultant who can help you find a mortgage product tailored to your needs. Plus, since we hold our mortgages for the long term, you won't find a surprise notice in your mailbox that your loan has been sold off to a stranger. We're here for you before, during, and after your closing.
Up to a $500 bonus offer sweetens the deal
If you're a new mortgage customer, you also can tap a special offer for up to a $500 bonus** when you open a new checking account and set up direct deposit for your mortgage payment.
If you're looking for help with your mortgage, call us today at 773.594.6647 or click here.
*National rates per Bankrate.com. As of 7/6/22, a 30-Year Fixed Mortgage with a 4.750% rate / 4.819% Annual Percentage Rate would have 360 payments of $1,147.62 each. The information provided assumes the purpose of the loan is to purchase a property, with a 20% down payment for a loan amount of $220,000 and an estimated property value of $275,000. The same rate is available on loans of up to $1.5MM. The property is located in Chicago, IL and is within Cook county. The property is an existing single family home and will be used as a primary residence. An escrow account is required. The rate lock period is 60 days and the assumed credit score is 740. The actual payment will be higher if mortgage insurance is required on your loan. The payment examples do not include amounts for taxes and insurance premiums. Your actual payment obligation will be greater considering taxes and insurance premiums.
**$500 bonus is made up of the following:  1).  For each loan closed, a $150 credit will be credited at loan closing if an automatic mortgage payment (ACH) is setup for making your loan payment. If the loan does not close no credit will be provided.   2).  Earn an additional $350 bonus when you open a new Liberty Checking account for your automatic mortgage payment (ACH).  Offer not available to existing Liberty Bank checking customers. The $350 bonus will be credited to your new checking account within 30 days of fulfillment of the following conditions: A new Liberty Checking account is established with an initial deposit of $350. b) The first Liberty mortgage payment is debited via ACH from the newly established Liberty Checking account. The annual percentage yield (APY) will vary depending on the checking account selected. For example, as of 7/6/2022 Jumbo Checking pays an APY of 0.01% for $1000-$19,999.99, 0.02% for $20,000-$49,999.99, 0.03% for $50,000-$99,999.99 and 0.04% for $100,000 and up; and Affinity Checking pays an APY of 0.01% for $1000-$4,999.99, 0.03% for $5,000 and up. Rates may change at any time and fees could reduce the earnings on the account. The minimum balance to open and obtain bonus are as follows: Libby eChecking Basics $25, Liberty Checking $300, Affinity Checking $300, Jumbo Checking $1,000, Silver Stars Checking $100. Cannot be combined with other offers. One offer per household per year. Any bonus received constitutes income to you and, if required, will be properly reported to you and the IRS. A fee of $75 will be charged if you close the account within 90 days of account opening or if the ACH is canceled within 90 days of account opening. Message and data rates may apply. We reserve the right to discontinue this offer or product at any time.
---
How Liberty's Mortgage Process Works in Real Life
Michelle, one recent mortgage customer, talks about the personalized experience she found at Liberty Bank, why she opted out of working with a faceless big bank, and her happiness about becoming a first-time homeowner.
---
Electronic Banking Services Deliver Security, Convenience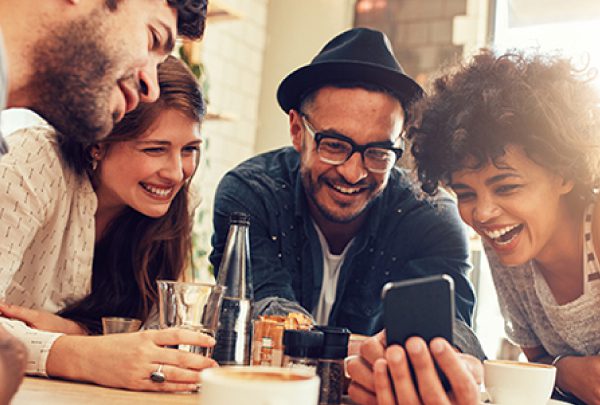 Liberty Bank is constantly working to provide the services you need to make your banking life convenient and help you bank how and where you want safely, simply, and securely. Zelle®* and Real Time Account Alerts are good examples.
Zelle® is a fast, safe and easy way to send money to family and friends
Using Zelle® in our app lets you send money directly from your bank account to the bank account of a trusted friend or family member. For example, Zelle® makes it incredibly convenient to pay back your share of dinner when you're out with friends or reimburse a sibling for a family gift. You can send or request money with Zelle® by using the recipient's email address or U.S. mobile phone number, and others can send money to you with Zelle® too. Zelle® is free to use at Liberty Bank, and is available right from your online and mobile banking account. It's also conveniently located in the same place where you pay your bills. The money moves directly from your bank account to another person's bank account so Zelle® should only be used with people you know and trust. Zelle® is a fast, safe and easy way to send money, and is a great alternative for many instances where you regularly use cash or checks. Learn more here.
Real Time Account Alerts help you monitor and manage your financial life
Ensuring that a critical transaction happened – a mortgage payment, for example – and monitoring your spending are important ways to keep your finances on track. Real Time Account Alerts automate that process, letting you keep tabs on every account and giving you a heads-up when something has happened – whether it's good (a deposit has been made) or bad (a suspicious transaction). It's another Liberty Bank service that makes managing your financial life easier.
Real Time Account Alerts are customizable, and you can choose which ones you want to be activated for your checking, savings, mortgage accounts, and safety deposit boxes. Some set alerts to tell them when an account balance hits a pre-determined threshold or if a Social Security check was deposited, and others want to know whether a check cleared or if there have been suspicious log-ins. The flexible system sends alerts via email, text, or push notifications from Liberty Bank's Mobile Banking app. Real Time Account Alerts let you know immediately when something important happens on your account, giving you peace of mind that you're always on top of your finances. Learn more here.
* Learn more at libertybank.com/zelle. Zelle® and the Zelle® related marks are wholly owned by Early Warning Services, LLC and are used herein under license.
---
Your Partner for Every Phase of Life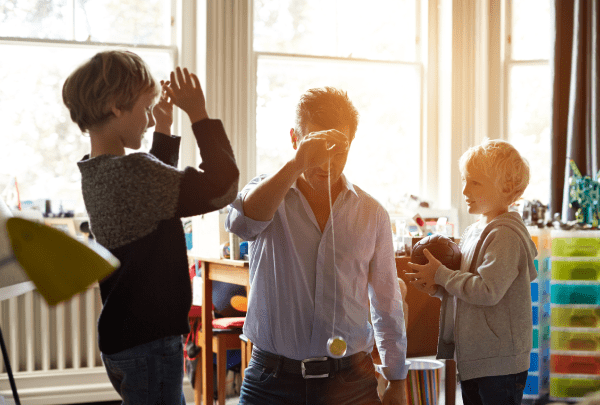 For the entire nearly 125-year history of Liberty Bank, it's been our mission to provide the products, services, and financial education to help families and businesses thrive. We're here to help put you on solid financial footing at every stage of your life.
First job, first apartment
Landing your first job and apartment is always a thrill. Finally, you're entirely in charge of your life, deciding exactly how and where you want to live. It's the perfect time to set yourself up for short- and long-term financial success by building an emergency fund, saving for a house, and putting aside money for retirement. Though it seems a long way off, saving money for retirement early in life – even small monthly contributions – gives you the best chance of building a nest egg that will protect you with financial freedom when you're older. Liberty's calculators help you figure out how much to save for your goals – a car, emergency fund, a future home – and show you how regular retirement fund contributions grow over decades. Whatever your goals are, we're here to give you a modern, convenient banking experience tailored to your needs. This includes savings and checking accounts with features like direct deposit, electronic bill pay, real-time account alerts, and Zelle® so you can do your banking when and how you want to.
Life partners, businesses, family, and home
For some, the next stage of life may include launching a business, finding the right life partner, starting a family, or buying a house. Or all the above. The financial picture gets a bit more complex at this stage of life because you have so many options. We're here to be your partner as you consider these big questions. We can help you identify financial goals and create a plan for you and your family, and discuss how to reach each goal, whether it's building an emergency fund or purchasing your first house. And if launching a business or creating a real estate investment portfolio is in the cards, we have the services and expertise to support your success. It's also an excellent time to protect your family and all you've worked for with life, home, auto, commercial, and health insurance. There's even a policy option for Fido.
Teens, college, and retirement planning
Once you have kids, balancing college and retirement savings gets tricky. It's not a great idea to suspend retirement contributions, but how much should you allocate to your kids' college accounts? It depends on your circumstances. A financial advisor can help you determine what makes the most sense in light of your goals and risk tolerance. We can help you balance retirement and college savings and put you on a path to maximize every dollar. It's also a good time for the teenagers and young adults in your house to get in the habit of saving and managing their money – crucial skills that will serve them throughout their lives. Libby® eChecking Basics is a perfect first account that teaches the financial basics – earning, spending, saving, budgeting, and tracking expenses – to your teenager or young adult. Plus, you can watch over the account and guide your kids on intelligent money decisions.
Retirement, enjoyment, legacy
You've spent decades planning and saving for this moment: retirement, kicking back, and enjoying the good life. Now that it's here, it's not the time to stop watching your spending and investing. It's essential to continue tweaking your investment mix to ensure that you don't overspend, keep risk at an appropriate level, and protect yourself against inflation. We're by your side to celebrate the fruits of your lengthy career, make sure that you're set up for financial stability, and help you set up inheritances for the next generation. Call us at 773.384.2030 to learn how Liberty Bank can help you make the most of your money at every stage of life or click here to make an in-person appointment.
---
Protect Yourself from the Latest Scams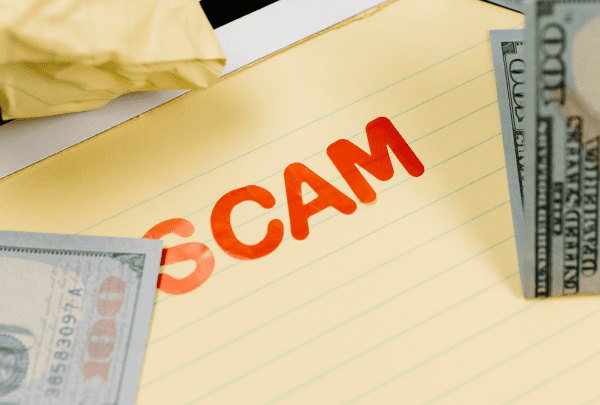 Scam artists are really good at what they do, and they're always busy devising creative ways to separate you from your money. American consumers lost more than $5.8 billion to fraud in 2021 – an increase of more than 70 percent over 2020, says the Federal Trade Commission (FTC). The FBI says older Americans are even more vulnerable and lose $3 billion each year to scammers. One way to protect yourself is by embracing stranger-danger warnings from when you were a kid. Be wary of strangers' intentions, don't send money to people you don't know or trust, understand how scammers operate, and stay up to date on the latest scams.
Three common scams 
For instance, here are three common scams and how they work.
Tech support
You may get a pop-up ad warning that your computer has been infected with a virus or receive a call from someone claiming to be Apple or Microsoft tech support. Sometimes the person offers to walk you through installing a computer update or new software. But such updates are setting the stage for the scammer to take control of your computer and steal confidential information – your emails, bank account information, passwords and so forth. Don't respond to such calls or pop-up ads, no matter how legitimate or frightening they seem. Never work with strangers to install computer updates. If your computer is acting up, take it to a trusted computer service provider.
Suspicious texts
One common scam involves responding to texts. Sometimes they read: "Bank Alert – did you attempt a Zelle®* payment for $5,000? Reply YES or NO or 1 to decline payment." Once you reply, someone claiming to be from the bank calls to clear up the matter. To "verify the identity" of the customer, the scammer asks you for your online banking username and then tells you to read them a passcode sent via text or email. The person is actually attempting to trick you and gain access to your account so they can use Zelle® to make unauthorized payments that end up in their pocket! Once they have that passcode, they can add a device to your account and process an unauthorized Zelle® payment – or even several payments – without your knowledge.
Payment scams
One example of a payment scam is buying event tickets at a price that seems too good to be true from a stranger and never receiving them. If the seller asks you to use Zelle® to purchase the tickets, you should refuse unless the seller is a person you personally know. Neither Liberty Bank nor Zelle® offers a protection program for authorized payments made with Zelle®. So, if you aren't sure you will get what you paid for, you should use another payment method with purchase protection, such as a credit card.
Safety tips
Here are five ways to protect yourself:
Only send money to those you know and trust
Treat Zelle® like cash
Beware of payment scams
Don't share sensitive account information with anyone
Think before clicking on links in emails
Learn more by visiting Liberty Bank's Education Center.
* Learn more at libertybank.com/zelle. Zelle® and the Zelle® related marks are wholly owned by Early Warning Services, LLC and are used herein under license.
---
You Ask, We Listen:   ATMs, Zelle® & Video Education Center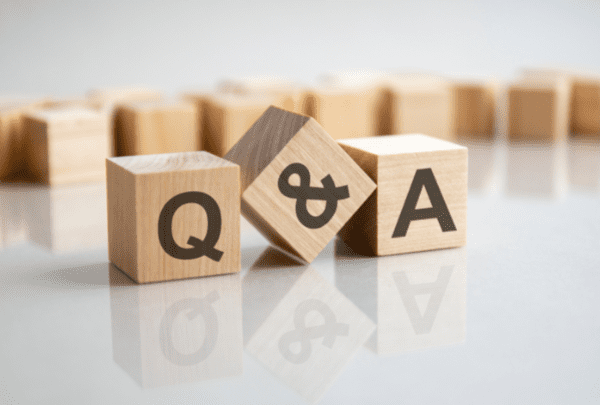 In every issue of The Latest, we'll be answering your questions about Liberty Bank and its services. Here are some recent questions we received from customers.
Q: These days, I watch every cent carefully, so I try not to go to ATMs that charge fees. When I'm out and about, how can I find an ATM that won't cost me extra? 
A: We understand. Through Liberty Bank's relationship with MoneyPass®, you have access to more than 37,000 surcharge-free ATMs. One is likely close to where you're standing today. Here are four ways for you to find the nearest free ATM.
Q: My friends use Zelle®* to split the cost of the bill when we're out for dinner. It seems super convenient. When will Liberty offer Zelle®?
A: Great news. Zelle is already available at Liberty Bank right from your online and mobile banking account. We think Zelle® is terrific because using it in our mobile app is so convenient when you need to send money to family and friends. It lets you send and receive money using a recipient's email address or U.S. mobile phone number. Keep in mind that Zelle® is similar to cash, so you want to make sure you only use it to send money to people you know and trust. To learn more, click here.
Q: I do my banking at night when Liberty Bank is closed. Sometimes questions pop up about how some services like mobile banking or Touch ID work. Is there an online place for help where I can find a quick refresher? 
A: Yes, the Liberty Bank Education Center is accessible 24/7 and provides video and written content about accessing and using the bank's electronic services. You can find information on Zelle®, Mobile Deposit, and more.
Reach out to us
If you have questions about Liberty Bank or one of its services, please visit Liberty Bank's Feedback page and share your thoughts. Then look out for a Q&A with the most common questions in every issue of The Latest e-newsletter. Or for a more immediate response, you can contact our Senior Vice President – Chief Experience Officer David Kreiman directly at 773.489.4624 or [email protected].
* Learn more at libertybank.com/zelle. Zelle® and the Zelle® related marks are wholly owned by Early Warning Services, LLC and are used herein under license.