TheLatest | November 2022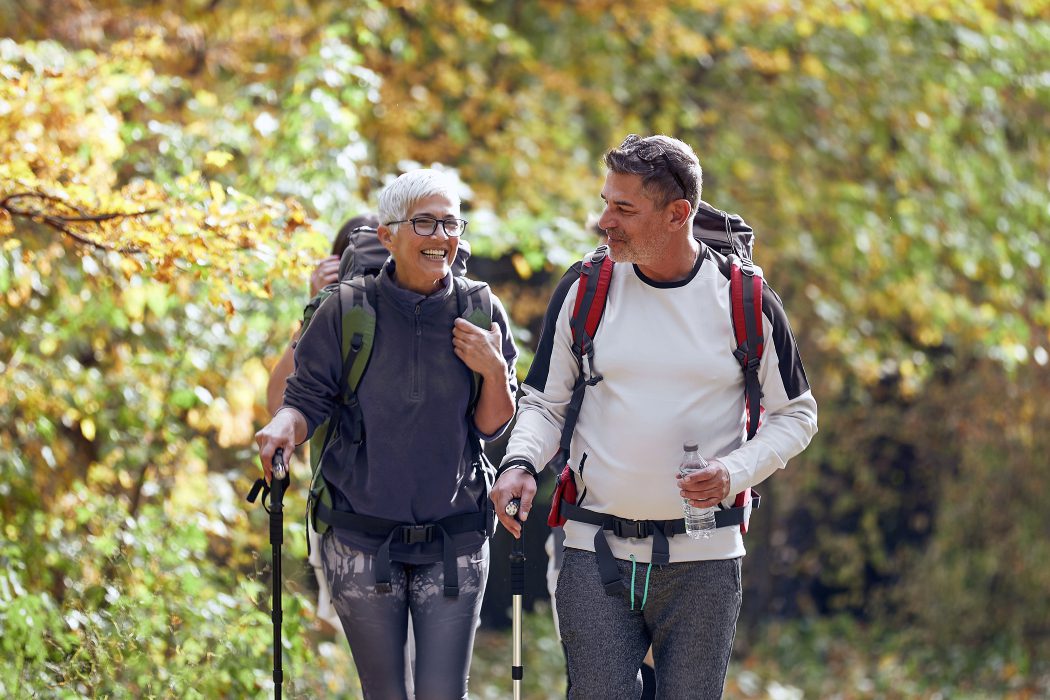 Make Retirement Your Next Big Adventure
Open an IRA to save for whatever comes next. 
If you've vowed to start saving for retirement, now is a perfect time to act on that promise.
By opening an Individual Retirement Account (IRA) you can do something today to protect your financial future.
IRAs allow you to save money for your retirement in a tax-advantaged way. They benefit savers of any age, but if you're in your 20s or 30s, you'll have decades to let your money grow and help you work toward creating a comfortable retirement.
Even if you're saving for retirement through a 401(k) or 403(b) at work, you're still eligible to open an IRA and sock away more money. In 2022, people under the age of 50 can contribute up to $6,000 to a Roth IRA and those 50 and over can contribute up to $7,000, certain restrictions and eligibility requirements apply.
Roth vs. Traditional IRAs: What's the Difference?
Both types of IRAs allow you to invest retirement dollars in a range of investment vehicles, including stocks, bonds, and CDs. Here are some of the basics about these two types of IRAs:
Roth IRAs
After-tax dollars are used to fund Roth IRAs, that means you pay taxes on your money upfront.
That upfront tax payment also means that Roth IRA contributions are not tax-deductible.
Distributions are generally tax-free as long as certain requirements are met.
Once you reach age 59½, you can start taking distributions without any penalties, provided you've had the Roth IRA for at least five years.
Traditional IRAs
Contributions to a traditional IRA may be tax-deductible. If you or your spouse is covered by a retirement plan at work or certain income levels are exceeded, the deduction may be limited.
Money grows tax-deferred, and you pay taxes on the earnings when you withdraw the funds. If your tax rate in retirement is lower than your tax rate while you're working, you may end up paying less in taxes overall.
Distributions taken prior to reaching the age of 59 ½, may be subject to an early withdraw penalty.
You may be able to use funds from your IRA to pay for qualified higher education expenses or towards a "first time" home purchase without incurring a penalty. Be sure to consult with a trusted tax professional to determine whether your expenses qualify.
401(k) Rollovers
If you're leaving a job and need to roll your 401(k) money into an IRA, a direct rollover should be completed to avoid paying a penalty. A Liberty Bank for Savings IRA Specialist can help complete this transaction.
You have until April 18, 2023, to fund your 2022 IRA (either traditional or Roth). If you are making a 2022 contribution after December 31, 2022, but prior to the tax filing deadline, you must specify that it is a prior year contribution. This will ensure accurate tax reporting.
We can help you determine which IRA is best for you. Click here to learn more or make an appointment.
---
7 Ways to Plan Holiday Spending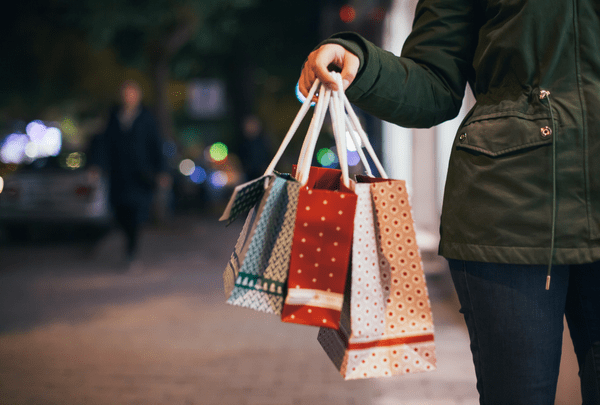 Holiday excess can derail the financial plans of even careful savers. Black Friday, flash sales, and online coupons all can tempt you into spending more than you planned, so consider putting a spending strategy in place.
Here are seven ways to plan:
Create an overall spending limit. Take a hard look at your budget and income and decide just how much you can afford to devote to the holidays.
Develop a per-person budget. Make your list of gift recipients, including family, friends, colleagues, and service providers, and assign a spending limit to each.
Add up any holiday extras. Factor holiday events into your budget. Those could include company parties, last-minute potlucks with neighbors, and hostess gifts. Budget for special meals at home and holiday decorations.
Comparison shop. Once you've determined your gift lists, start hunting for deals. Take a close look at Black Friday and Cyber Monday offers, discount codes, and online specials. If you're shopping online, be sure to factor in shipping costs.
Have a plan B. Come up with multiple gift ideas for each recipient so you won't be thrown off if a gift is too expensive, a hot item is already sold out, or if you find a sweet deal you didn't expect.
Shop early. Panic-shopping at the last minute can lead to overspending.
Stick to your plan. Keep your long-term goals in mind and don't shop beyond your limits. Opening a giant credit card bill in January is dispiriting and can delay reaching your big goals – buying a house, paying for education, and saving for retirement.
To ease the burden for next year, start saving now.  A small amount each month can really add up.  Use this handy financial goal calculator to figure out how much you need to save each month to reach your goal.
---
Eye on Scams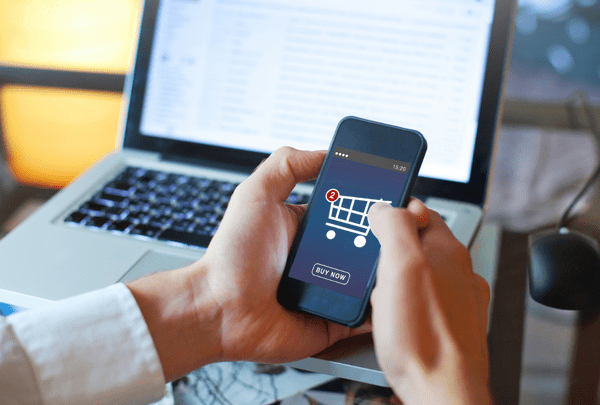 Protect Yourself from Holiday-Related Scams 
The holidays are prime time for thieves.
Here are six ways to protect yourself against scammers when shopping online:
Shop at trusted websites. Be leery if you see rock-bottom prices on popular items on unfamiliar websites.
Use strong passwords. Create strong passwords that include a combination of uppercase and lowercase letters, numbers, and characters. Longer, more complicated passwords are harder to hack. Don't use the same password for multiple sites and don't use your birthdate or the names of pets, spouses, or kids in your password. Fido123, for example, is a weak password. Some experts recommend the use of a "pass phrase" – a string of words or a sentence that, while longer than a typical password, would be easy for you to remember.
Ignore unsolicited emails. Be wary of unsolicited emails that offer deals that are too good to be true. Don't click on links or open attachments if you get such an email.
Only visit safe sites. Use your credit card only at sites that use Secure Socket Layer (SSL) encryption. You'll know a site is using SSL if the site starts with "https" rather than "http". Also, look for the padlock icon next to the web address.
Monitor your account. Set up fraud alerts for your credit card and bank account so that you'll be alerted right away of potentially unauthorized purchases.
Beware of scams targeting older people. The Consumer Financial Protection Bureau (CFPB) warns that scams targeting older Americans peak during the holiday season. Scammers may impersonate your loved ones, the IRS, or a charitable organization to dupe you out of your hard-earned money. Always independently verify the identity of anyone asking for money by calling them directly before handing over any money or personal information. Read more here.
 'Tis the Season for Medicare Misinformation
Medicare's open enrollment period, which ends on December 7, has seen an uptick in misleading Medicare Advantage marketing targeting older Americans. Some recent TV, online, and newspaper advertisements have included inaccurate information about Medicare plan benefits. If you plan to enroll in Medicare this year, protect yourself by asking detailed questions about the doctors, prescriptions, and services that are covered by the plans you're considering.
---
Meet our New Logan Square Branch Manager, Evette Berryhill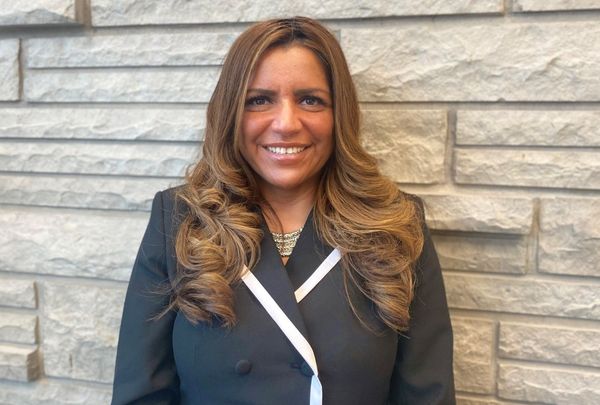 Evette has been in banking for 25 years, with most of that time spent with Banco Popular, including 6 years at their Logan Square location on Kedzie. Evette's approach to branch management includes a focus on warm, personal service and inclusion; she's bilingual in both Spanish and English and invites customers to converse with her in whichever language they prefer. So far at Liberty, Evette loves the welcoming atmosphere and the family feel. Customers are eager to tell her how much they love Liberty and how long they've been banking here! In her new role, Evette looks forward to building relationships with local businesses, Chambers, and associations as well as getting to know our customers. Outside of work, Evette loves to shop and cheer for the Chicago Cubs with her two beautiful children, Bryana and Caleb.
Since Evette has worked in the Logan Square area for years, we asked for her take on the area:
What makes Logan Square special: "I love all the bookstores, coffee shops, boutiques and small retail stores, and the amount of great restaurants in Logan Square. I also love how diverse Logan Square has become and how there's something for everyone in your family to enjoy."
Favorite historic spot: "I'm a big fan of Margie's Candies, which is a staple in the neighborhood."
Favorite local restaurants: "Some of my favorites are Lula Café, Revolution Brewing, and Logan 11 Bar & Kitchen."
Evette can't wait to meet the Logan Square branch customers. Please stop by and introduce yourself!
Evette can be reached at 773-489-4768 or [email protected].
---
YOU ASK, WE ANSWER: How can I get your best mortgage rate? Are my belongings covered by homeowner's insurance?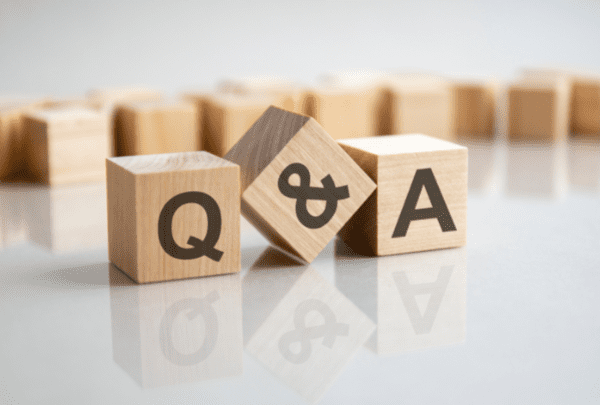 In every issue of The Latest, we answer your questions about Liberty Bank and its services. Here are some recent customer questions.
Q: How can I get your best mortgage rate?
A: Our rates are typically among the lowest in Chicagoland. We have multiple programs with different rates; your mortgage lender can help you understand which programs you qualify for and determine the best option for you. Once qualified, lock your rate as soon as possible so you're protected if rates go up. Learn more about Liberty mortgages.
Q: I hear it's hard to get a mortgage loan. How long does it take?
A: At Liberty, we'll work with you to ensure your loan closes when you need it. Since our underwriting and processing is all done in-house, we can move faster than other lenders – and the process is easier and more transparent for you every step of the way. Learn more about Liberty mortgages.
---
Q: I'm a homemaker. Would life insurance benefit my family?
A: Yes! Life insurance is not just for breadwinners. In addition to covering a lost salary, life insurance policies also help cover the costs of childcare, transportation, meals, mortgage payments, and more. Learn more about Liberty Insurance Agency's* life insurance policies.
Q: Are all my belongings automatically covered under my homeowner's insurance policy?
A: Not necessarily. Some policies require a process called "scheduling", or writing up a detailed inventory with descriptions, to cover the items in your home. For peace of mind, keep a list of everything you own, including receipts, serial numbers, and photos, and contact your insurance company to begin the scheduling process. Learn more about Liberty Insurance Agency's home insurance policies.
*Liberty Insurance Agency, Inc. is a subsidiary of Liberty Bank for Savings.  Insurance products and services are not bank products or services nor are they FDIC insured or insured by any federal government agency.  They are not a deposit or obligation of or guaranteed by Liberty Bank and may involve investment risk, including possible loss of principal. Applicants are individually underwritten and some individuals may not qualify.
---
Reach out to us
If you have questions about Liberty Bank or one of its services, please visit Liberty Bank's Feedback page and share your thoughts. Then look for this Q&A with the most common questions in every issue of The Latest e-newsletter. Or, for a more immediate response, you can contact our Senior Vice President – Chief Experience Officer David Kreiman directly at 773.489.4624 or [email protected].