TheLatest | September 2022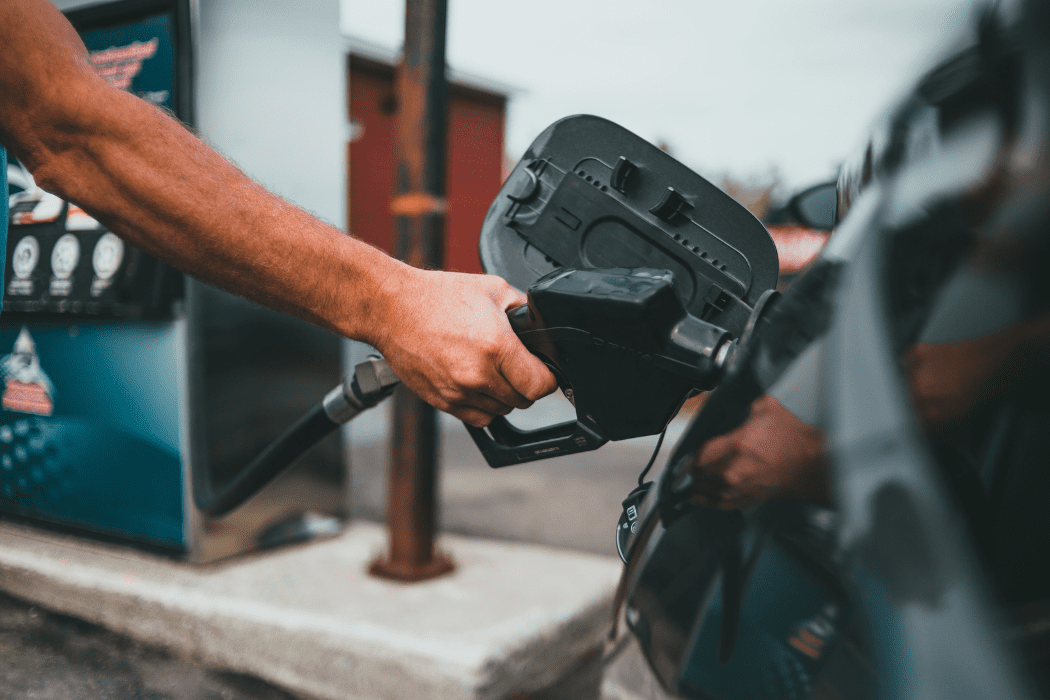 5 Ways to Survive Inflation
Everyone is feeling the pinch of inflation, whether you're filling up at the gas station or doing a weekly grocery run.
Here are 5 ways to ease the financial pressure.
Spending. Examine your spending and know where every dollar is going. That way, you can see where you can cut back. Some are fixed expenses like your mortgage and car payments, but for other big expenses – car and home insurance, for example – you may find a better price by shopping around for competitive quotes*.  Then look at your frills – your phone and internet plans, monthly subscriptions, hobbies, and so forth – to see if you can reduce those costs. Also consider putting off buying big-ticket items like cars and expensive electronics and delaying significant home upgrades.
Food. At the grocery store, get back to basics. Plan your meals around items on sale, buy in bulk, do meal prep, use loyalty cards and coupons, and try generic products.
Transportation. Consider public transit, biking, and walking to reduce driving. Keep an eye out for the lowest gas prices and try apps like Gas Buddy and Gas Guru to find the cheapest fuel. If you use Google Maps when driving, opt for "prefer fuel-efficient routes" in the app, where available.
Emergency funds. Build your emergency savings account to be sure you have three to six months of expenses. During inflationary times, having such funds can ease the pressure you feel because you know you have a financial cushion to fall back on to help you deal with higher prices. To help you determine how much emergency savings you may need, see Liberty Bank's Emergency Savings Calculator.
Long-term investments.* Keep investing for your future if you're able. Now is a good time to review your portfolio to be sure it's appropriately diversified – ideally in a way that helps you stay ahead of inflation – and still fits your long-term goals and risk tolerance.
*Insurance and Investments products are not insured by the FDIC; not a deposit or other obligation of, or guaranteed by Liberty Bank for Savings; subject to investment risks, including possible loss of the principal amount invested.
---
Thinking About Investing in Real Estate?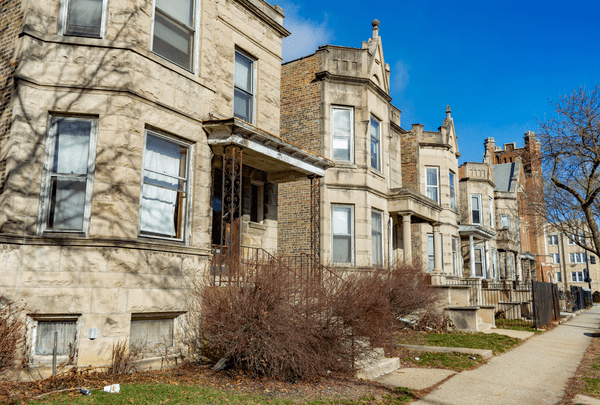 If you've been saving money for a real estate investment, Liberty Bank can help you finance your property, whether it's the first, fifth, or tenth commercial or residential building you're buying.
In addition to traditional residential loans, we offer loans on various property types, including commercial condos, 5+ multi-unit properties, and mixed-use buildings.
Plus, unlike many banks, we provide loans for commercial investments starting as low as $150,000.
As a portfolio lender, we have greater underwriting flexibility and can tailor our products to suit your needs, and you can expect a simple, streamlined process.
We also can be part of your team and help you crunch the numbers on a prospective investment property.
For more tips and insights, read what commercial broker Kevin Rocio has to say about real estate investing.
Learn more: Call us at 773.594.6647 or click here for more on Liberty Bank's multi-unit and commercial property loans.
---
Review Your Insurance, Be Ready for Emergencies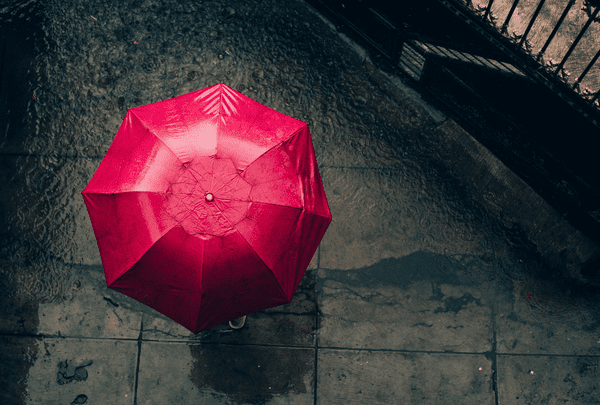 Because natural and man-made disasters can happen at any time, having insurance policies that help you recover from a tornado, flood, or another emergency is one of the many ways to be prepared.
Now is a perfect time to review your insurance to be sure you have the right coverage to protect your home, life, cars, and business.
Get a free, no-strings-attached review of your insurance policies through Liberty Insurance Agency*. For more information, click here or call 773.792.1660.
*Liberty Insurance Agency, Inc. is a subsidiary of Liberty Bank for Savings.  Insurance products and services are not bank products or services nor are they FDIC insured or insured by any federal government agency.  They are not a deposit or obligation of or guaranteed by Liberty Bank and may involve investment risk, including possible loss of principal. Applicants are individually underwritten and some individuals may not qualify.
---
Send Yourself Money? That's a Big Red Flag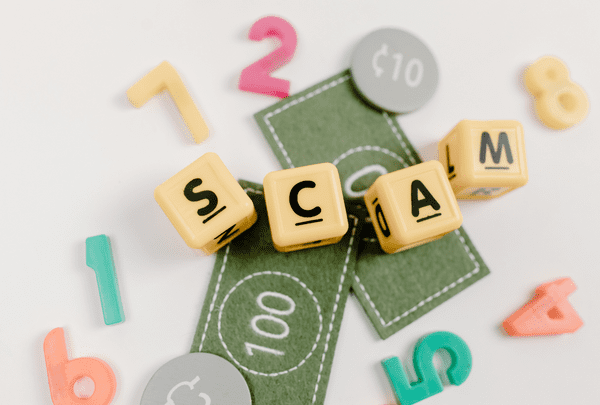 Scammers are always creating new ways to steal your money. One of the recent scams utilizing peer-to-peer payment services is what's known as the "Pay Yourself Scam."
The gist of the scam is that someone pretending to be a representative from your bank or credit union tells you that there has been a fraudulent transaction and in order to stop it, you need to send yourself money with Zelle®. That sense of urgency really works in their favor and gets unsuspecting consumers to act immediately.
The best way to avoid this scam is to know what to look for. Here's how it unfolds:
• It starts with a text message from a scammer that looks like a fraud alert from your bank or credit union. It looks real and urgent!
• If you respond to the text message and engage the scammer, you'll receive a call from a number that may appear to be your bank or credit union.
• The scammer pretends to be calling from your bank or credit union and offers to stop the alleged fraud by directing you to send yourself money with Zelle®.
• In reality, the scammer is tricking you into sending money to their bank account.
How the Scam Works
So how are the scammers diverting money to their account?
When you enroll with Zelle® initially or if you switch your enrolled U.S. mobile number or email address to a different account, your bank sends you a security code to verify your identity. In this scam, the fraudster pretends to be calling from your bank or credit union saying that they need this passcode to authorize your payment to yourself. That should be a big red flag to you. Your bank will NEVER ask you for this security code, nor will they ask you to send money to yourself.
If the scammer gets the one-time passcode, they can link their bank account to your U.S. mobile number or email address. Now the money you thought you were sending to yourself is sent directly to their bank account.
Staying Safe in a World of Scammers
How can you avoid being tricked? Always keep these tips front of mind:
• Never discuss account numbers, PINs, or other personal information with anyone who contacts you, even if they say they are from your bank or credit union.
• If the person claiming a problem with your account needs your account information, hang up and call the bank yourself.
• Don't call the number in a text, email, or voice mail. It will connect you directly with the scammers. Always look up the number online or review the number listed on your debit or credit card.
• Don't click on text message links from people you don't know, even if it's pretending to be your bank or credit union. These links can be deceiving and direct you to a fraudulent site or expose your device to malware.
• Your bank or credit union will never ask you to send money to yourself (or anyone else)!
If you detect suspicious activity regarding Zelle®, hang up and contact your bank or credit union directly at the number listed on the back of your bank-issued debit card, in your banking app, or on their official website.
To learn about other scams and ways to protect yourself, visit zellepay.com/pay-it-safe.
---
YOU ASK, WE ANSWER: Earlier Mortgage Statements, ATM Finder & Simplified Mobile Deposits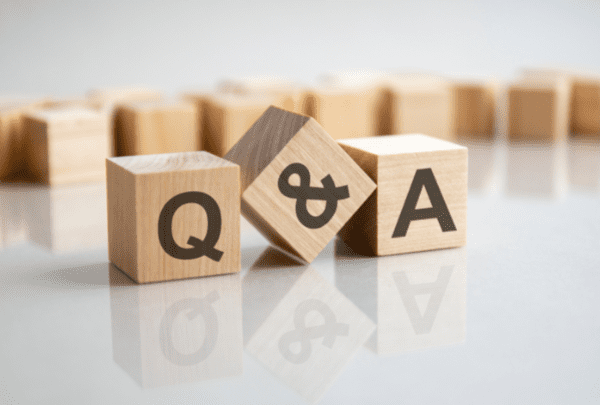 In every issue of The Latest, we answer your questions about Liberty Bank and its services. Here are some recent customer questions.
Q: I'd really like to get my mortgage statements sooner in the month. Is this possible?
A: Yes, starting in September, the statements will be mailed five days sooner.
Q: I love Liberty Bank and have banked there since I was a child, although sometimes I have trouble finding an ATM.
A: Through Liberty Bank's relationship with MoneyPass®, you have access to more than 37,000 surcharge-free ATMs. Here are four ways for you to find the nearest free ATM.
• Look for the yellow ATM locator in the top right-hand corner of our website
• Use the ATM Locator found in our Mobile Banking app
• Visit MoneyPass.com
• Visit participating 7-Eleven locations
Q: It would be great if you had a smoother mobile check deposit process including immediate feedback on whether the picture is clear enough to be accepted.
A: Earlier this year we launched MiSnap which simplifies mobile deposits by automatically taking a high-quality picture of your check when you place it in your mobile phone's viewing area.
Reach out to us
If you have questions about Liberty Bank or one of its services, please visit Liberty Bank's Feedback page and share your thoughts. Then look for this Q&A with the most common questions in every issue of The Latest e-newsletter. Or, for a more immediate response, you can contact our Senior Vice President – Chief Experience Officer David Kreiman directly at 773.489.4624 or [email protected].