Popmoney
Pay or receive money quickly, no cash or checks!
Popmoney is Liberty Bank's Person-to-Person Payment Service that lets you quickly exchange money with another Popmoney account holder – even those with accounts at other banks – without the use of cash or checks!

Simply select Popmoney in the Payments tab of Online Banking or the Mobile App, enter the recipient's name and email address or mobile phone number, the dollar amount, a personal message, and then press send. Your payment is automatically transferred from your account into theirs. It's the secure, simple, and fast way to make payments to family and friends!

To learn more about how to use Popmoney, watch our helpful video.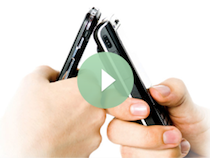 Need Assistance?
Contact us!
Retail Services:
1.877.305.7070
Online Banking Assistance:
1.877.305.8080