Popmoney
Pay or receive money quickly, no cash or checks!
Popmoney® is Liberty Banks's Person-to-Person Payment Service that lets you quickly exchange money with another Popmoney® account holder – even those with accounts at other banks – without the use of cash or checks! Using your mobile app or desktop pc, the payment moves instantly from or to your account. Once you sign up for Online Banking and Bill Pay, you can also sign up for Popmoney®. It's secure, simple and payments take just seconds!
To learn how to use Popmoney® and sign up for this convenient service, watch our helpful video!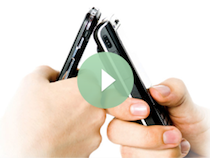 Need Assistance?
Contact us!
Retail Services:
1.877.305.7070
Online Banking Assistance:
1.877.305.8080