YOU ASK, WE ANSWER: How can I get your best mortgage rate? Are my belongings covered by homeowner's insurance?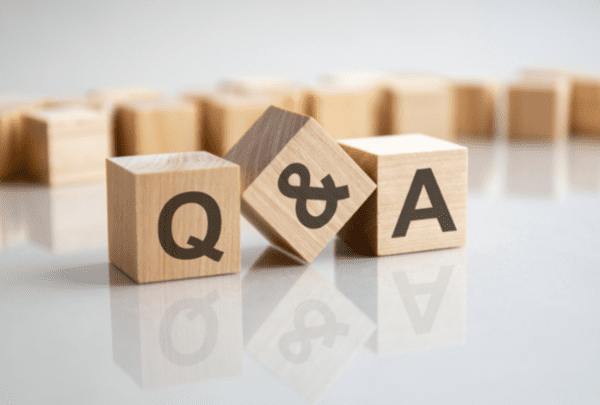 In every issue of The Latest, we answer your questions about Liberty Bank and its services. Here are some recent customer questions.
Q: How can I get your best mortgage rate?
A: Our rates are typically among the lowest in Chicagoland. We have multiple programs with different rates; your mortgage lender can help you understand which programs you qualify for and determine the best option for you. Once qualified, lock your rate as soon as possible so you're protected if rates go up. Learn more about Liberty mortgages.
Q: I hear it's hard to get a mortgage loan. How long does it take?
A: At Liberty, we'll work with you to ensure your loan closes when you need it. Since our underwriting and processing is all done in-house, we can move faster than other lenders – and the process is easier and more transparent for you every step of the way. Learn more about Liberty mortgages.
---
Q: I'm a homemaker. Would life insurance benefit my family?
A: Yes! Life insurance is not just for breadwinners. In addition to covering a lost salary, life insurance policies also help cover the costs of childcare, transportation, meals, mortgage payments, and more. Learn more about Liberty Insurance Agency's* life insurance policies.
Q: Are all my belongings automatically covered under my homeowner's insurance policy?
A: Not necessarily. Some policies require a process called "scheduling", or writing up a detailed inventory with descriptions, to cover the items in your home. For peace of mind, keep a list of everything you own, including receipts, serial numbers, and photos, and contact your insurance company to begin the scheduling process. Learn more about Liberty Insurance Agency's home insurance policies.
*Liberty Insurance Agency, Inc. is a subsidiary of Liberty Bank for Savings. Insurance products and services are not bank products or services nor are they FDIC insured or insured by any federal government agency. They are not a deposit or obligation of or guaranteed by Liberty Bank and may involve investment risk, including possible loss of principal. Applicants are individually underwritten and some individuals may not qualify.
---
Reach out to us
If you have questions about Liberty Bank or one of its services, please visit Liberty Bank's Feedback page and share your thoughts. Then look for this Q&A with the most common questions in every issue of The Latest e-newsletter. Or, for a more immediate response, you can contact our Senior Vice President – Chief Experience Officer David Kreiman directly at 773.489.4624 or [email protected].