Eye on Scams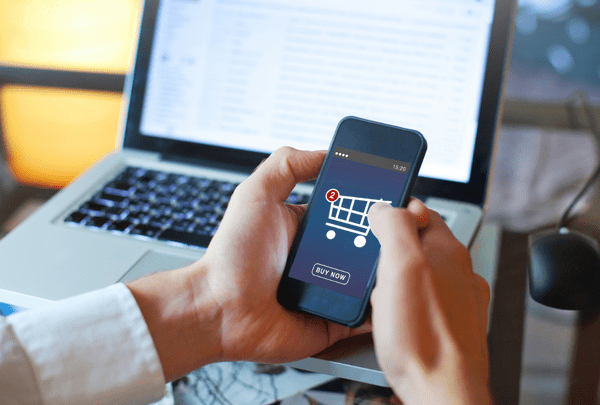 Protect Yourself from Holiday-Related Scams
The holidays are prime time for thieves.
Here are six ways to protect yourself against scammers when shopping online:
Shop at trusted websites. Be leery if you see rock-bottom prices on popular items on unfamiliar websites.
Use strong passwords. Create strong passwords that include a combination of uppercase and lowercase letters, numbers, and characters. Longer, more complicated passwords are harder to hack. Don't use the same password for multiple sites and don't use your birthdate or the names of pets, spouses, or kids in your password. Fido123, for example, is a weak password. Some experts recommend the use of a "pass phrase" – a string of words or a sentence that, while longer than a typical password, would be easy for you to remember.
Ignore unsolicited emails. Be wary of unsolicited emails that offer deals that are too good to be true. Don't click on links or open attachments if you get such an email.
Only visit safe sites. Use your credit card only at sites that use Secure Socket Layer (SSL) encryption. You'll know a site is using SSL if the site starts with "https" rather than "http". Also, look for the padlock icon next to the web address.
Monitor your account. Set up fraud alerts for your credit card and bank account so that you'll be alerted right away of potentially unauthorized purchases.
Beware of scams targeting older people. The Consumer Financial Protection Bureau (CFPB) warns that scams targeting older Americans peak during the holiday season. Scammers may impersonate your loved ones, the IRS, or a charitable organization to dupe you out of your hard-earned money. Always independently verify the identity of anyone asking for money by calling them directly before handing over any money or personal information. Read more here.
'Tis the Season for Medicare Misinformation
Medicare's open enrollment period, which ends on December 7, has seen an uptick in misleading Medicare Advantage marketing targeting older Americans. Some recent TV, online, and newspaper advertisements have included inaccurate information about Medicare plan benefits. If you plan to enroll in Medicare this year, protect yourself by asking detailed questions about the doctors, prescriptions, and services that are covered by the plans you're considering.