Three Generations. One Bank.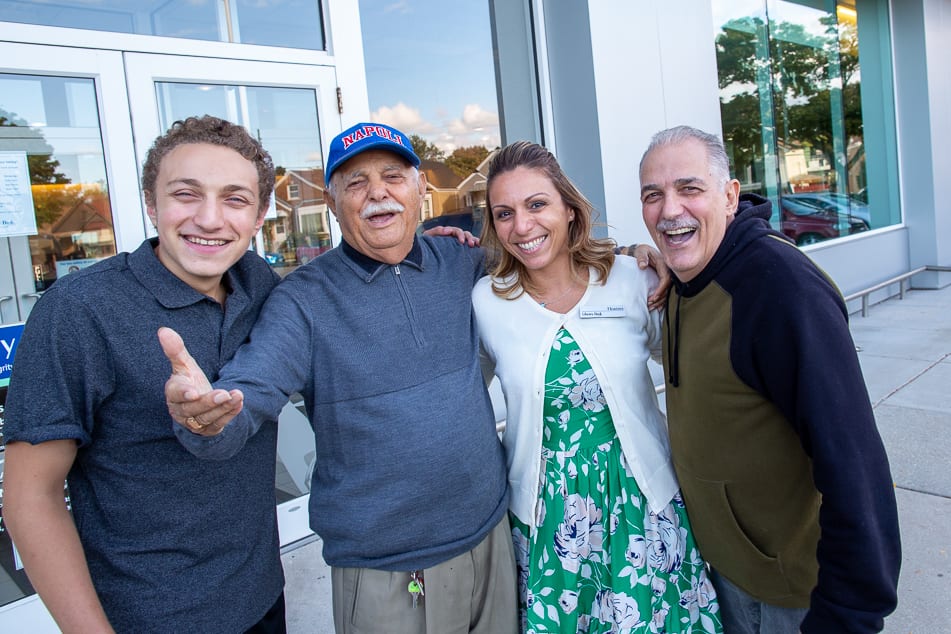 We're incredibly gratified when multiple generations of a family rely on us for their banking needs.
Such is the case with three generations of the Grisi family:  Vincenzo Grisi (1st generation), Franco Grisi, Sr. (2nd generation), and Franco Grisi, Jr. (3rd generation) all do their banking at Liberty's Foster Ave. branch.
Vincenzo opened an account in 1977, and his son, Franco Sr., followed suit in 2002. Just last year, Franco Jr. opened a Libby account.
The joyful trio still lives in the neighborhood near our Foster Ave. branch, and Vincenzo calls Liberty his favorite bank. "We've been doing business with Liberty for many years; my whole family banks there now," he explained. "Everybody there knows me, and they're so polite when I come in."
A bonus: Vincenzo broke into song and treated us to a performance of "O Sole Mio" during our recent photoshoot.