Business Services to Help our Communities Thrive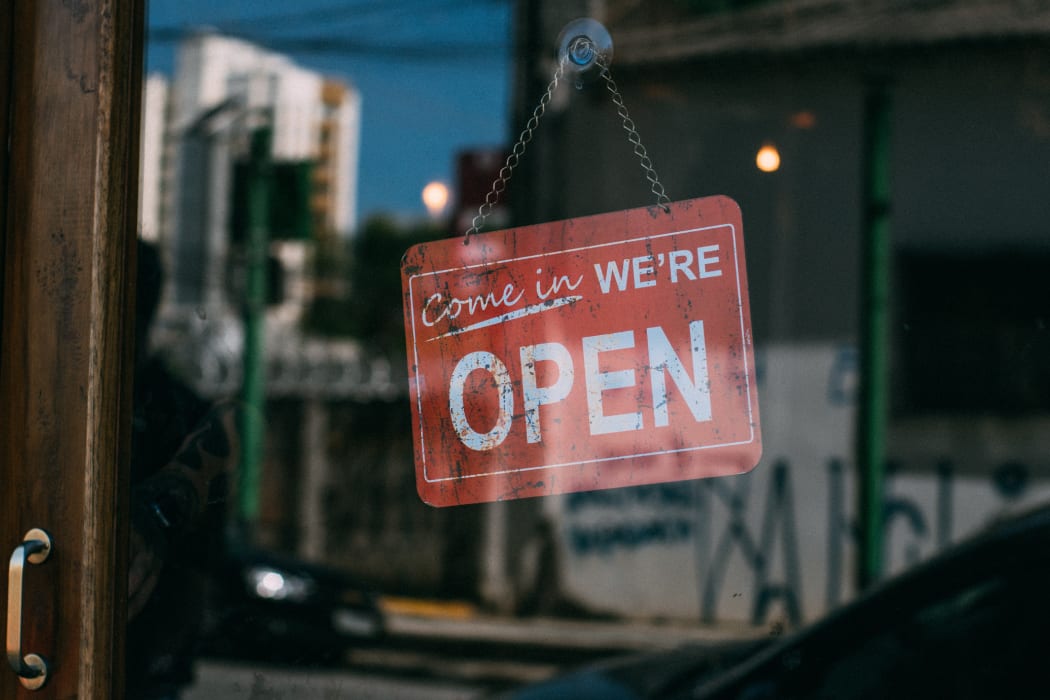 Since its inception in 1898, Liberty Bank has always been focused on helping our neighbors and neighborhoods thrive.
That commitment extends to providing comprehensive, competitively priced banking products and services to local businesses, including commercial mortgage loans, business checking accounts, and merchant services. In addition, commercial insurance is available through Liberty Bank's subsidiary, Liberty Insurance Agency.
The Liberty difference
While big banks cater to big businesses, Liberty Bank is different.
Whether you own a small manufacturing company, a coffee shop, a consulting business, or something else, we're committed to understanding your unique business needs and delivering the personal service and products that you've come to expect from Liberty Bank.
Our approach entails consulting, not selling.
That style is one thing that drew Vincent Santucci to Liberty Bank.
He and his wife own HealthyVibe Vending, a business that provides healthy vending machine snacks in corporate, commercial, and sports venues around the Chicago area. "Liberty Bank was instrumental in getting our business off the ground," recalls Santucci.
"It really is our go-to bank for everything – personal and business checking and savings accounts, mortgages, as well as insurance from its insurance subsidiary. It's tremendously convenient
to have all these services under one roof."
Honest advice, comprehensive coverage from top carriers
The couple also partnered with Liberty Insurance Agency* (LIA) to insure HealthyVibe, as well as some investment property they own and manage.
"The right business insurance is crucial, and I've relied on the LIA staff's expertise for options and guidance," comments Santucci. "The rates are competitive, and I've always felt that they have my best interest at heart."
LIA's in-house insurance experts work with numerous A+ rated carriers to find the insurance coverage and carriers that best suit the needs of each business.
And since they don't receive commissions for recommending one provider or product over another, LIA agents' advice is always unbiased.
Streamlined financing, competitive rates
Santucci and his wife also looked to Liberty Bank to help them finance their very first investment property in 2010.
Liberty Bank offers a streamlined process and extremely competitive rates to finance commercial properties, including commercial condos, 5+ multi-unit properties, and mixed-use building.
Over the years, the Santucci's have built their portfolio to include several multi- and single-family rental properties. The Liberty Bank lending team has been right by their side, providing mortgage loans and refinancing options for their investment properties.
Liberty Bank is a part of your team
Santucci frequently taps Liberty Bank staff for number-crunching and assessing whether a property would be a good addition to the portfolio. "Together we have looked at debt ratios, cash flow and cap rates of buildings," says Santucci. "They really go the extra mile."
He's looked at what larger national and regional banks offer and found that Liberty Bank's staff's knowledge, caring, service, and friendliness – as well as rates can't be beat.
"The difference is night and day. I'd just go to Liberty first," comments Santucci. "I consider the people at Liberty Bank to be a part of my team."
To learn more about HealthyVibe Vending, contact the Santucci's at: [email protected].
Contact us for more information:
Business Checking and Shop Local Program – 773.384.4000
Commercial Mortgages – 773.594.6638
Business Insurance (via Liberty Insurance Agency) – 773.792.1660
*Liberty Insurance Agency, Inc. is a subsidiary of Liberty Bank for Savings. Insurance products and services are not bank products or services nor are they FDIC insured or insured by any federal government agency. They are not a deposit or obligation of or guaranteed by Liberty Bank and may involve investment risk, including possible loss of principal. Applicants are individually underwritten and some individuals may not qualify.