Logan Square Neighborhood Association Stares Down Twin Challenges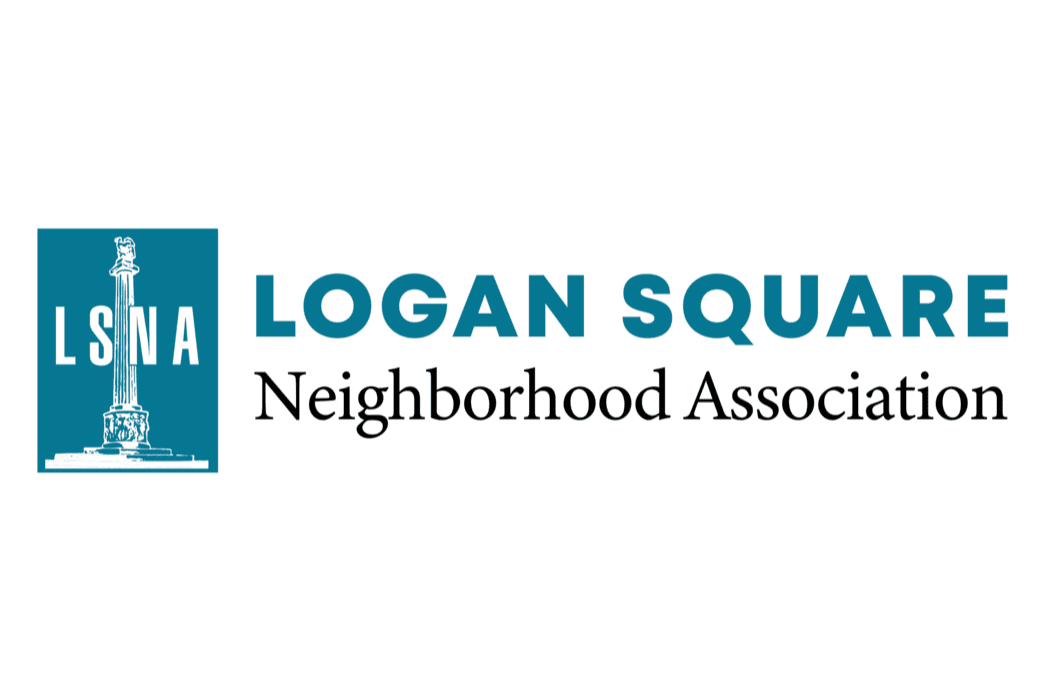 An influx of new money and residents adds a gleam to the neighborhood – new amenities, home renovations, and alluring shops.
But for working class residents, those high-end amenities can be out of reach financially. And when price spikes hit the housing sector, longtime residents often get pushed out.
Double unhappiness
Such a scenario has been playing out in Logan Square for the last several years, as the area draws more young professionals and they boost the area's desirability and prices.
Logan Square also is facing the uncertainty that comes with the recent changes to the country's immigration policies.
These twin challenges are central to the Logan Square Neighborhood Association (LSNA) work at the moment, and it's doing its bit to diminish the accompanying pain.
LSNA is an advocacy group that has been helping Logan Square residents face each challenge that has emerged over the last 50 years, whether it entails housing affordability, safety, school programs, or immigrants' rights.
Emotional losses
Lately, the ripple effects of gentrification have been felt beyond the housing sector.
For example, the head count in the neighborhood's public schools declines when a family with kids moves out and new childless residents move in.
Since dollars for schools are meted out on a per-pupil basis, that smaller pool of students reduces school funding and erodes school programs and amenities.
In addition, many parents are involved in LSNA's Parent Mentor program, a program that trains them to assist teachers and work one-on-one with students in classrooms every day.
So when a family exits the neighborhood, the impact can be felt immediately and acutely in classrooms.
"Besides the losses of families and funding, there's an emotional loss for parents and kids," says Nancy Aardema, LSNSA's executive director.
Unrecognizable landscape
Gentrification has brought another kind of "unrooting." When people move, they often head to more affordable far-flung neighborhoods or even other states, leaving behind friends, a support system, and the neighborhood they may have called home for generations.
Those left behind increasingly see an unrecognizable landscape. "It's hard in a diverse community to look out the window and see no one you know," says Aardema.
LSNA has worked to ease that angst by developing several housing-related initiatives aimed at maintaining the neighborhood's affordability and adding new units when possible.
For example, it secured $1 million in grant money to help owners of small buildings fix their properties and increase safety in order to allow them to qualify for rental subsidies through the Chicago Low Income Housing Trust Fund program.
During the foreclosure crisis, LSNA made sure that tenants knew their rights and it pushed for the passage of Keep Chicago Renting, an ordinance that helps tenants remain in their homes when landlords lose a building to foreclosure.
LSNA also looks to its community partners for assistance and resources. Liberty Bank has worked quite extensively with LSNA on a variety of incentives, including affordable housing and stability for local residents. Larry Bulak, Senior Vice President and Senior Compliance Officer at Liberty Bank, says "For more than 30 years Liberty Bank has partnered with LSNA on developing affordable housing programs based on the unique housing needs and demographics of the Logan Square community."
In addition, the group also has teamed up with other neighborhood groups, such as LUCHA, to advocate for adding affordable housing. One project is LUCHA's Tierra Linda, a new 43-unit development near the 606 that is scheduled for completion at the end of 2017.
"We don't do development, but we bring people and organizations together that work with developers to build affordable, decent housing and resolve community issues," says Aardema. More recently, LSNA led the Preserve Lathrop Campaign and has been fighting to get 525 CHA housing units — slated for elimination when Lathrop Homes is redeveloped — replaced. The CHA now has agreed to locate those new units on the city's North and Northwest Side.
ICE-y chill
LSNA's other struggle entails immigrants' rights. Like it has in so many communities with an immigrant population, a chill has swept across Logan Square because of the new stance on immigration.
"Families fear the unknown and they're confused and worried," comments Aardema.
LSNA-sponsored rallies have allowed people's voices to be heard and the events have shown immigrant families just how much compassion there is for them.
And more concrete action, like designating some schools and churches as sanctuary buildings, has reinforced that message of support.
To further ease angst, LSNA has put on 25 know-your-rights seminars, which trained teachers, parents, and high school students about how to respond if they're approached by police or if they face Immigration and Customs Enforcement (ICE) raid.
"We want everyone to be prepared and to know exactly what to do if something happens," says Aardema.
In addition, LSNA has outlined ways for residents to establish Plan B options, such as who will care for children should a parent be detained.
"We're building a community safety network and we're trying not to nurture fear." says Aardema.
Instead, LSNA, as it has done for the last five decades, is seeking sanctuary – both physically and metaphorically — for its neighborhood families.