Stabilizing the City One Household at a Time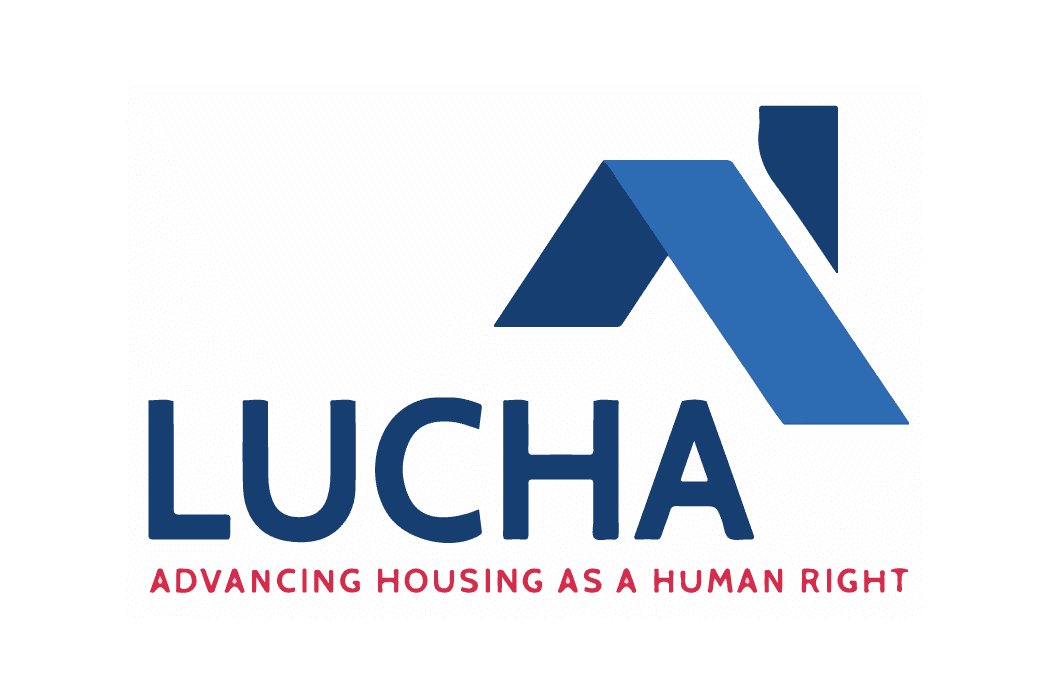 When the Latin United Community Housing Association (LUCHA) got its start 34 years ago, its focus was preserving housing affordability and helping low-income and Latino residents to stay in the neighborhoods – Humboldt Park, West Town, and Logan Square — they called home.
Ironically, the group faces some similar challenges today.
Properties in Logan Square and Humboldt Park — where LUCHA has its roots – have gotten gobbled up and renovated for more affluent renters and buyers, and all that has driven many long-time, low- and moderate-income residents looking elsewhere for affordable housing.
Housing is a Human Right
LUCHA, a housing-focused community group, believes that housing is a human right and works to advance that philosophy through several programs.
Those include developing affordable housing, whether that's ground-up construction or transforming blighted buildings into something safe and livable; providing housing and credit counseling and foreclosure prevention services; performing home repairs that allow seniors to age in place; and doing legal work like real estate closings and tenant advocacy.
Connecting Housing to Public Health
LUCHA also has expanded its mission to other neighborhoods, and Juan Carlos Linares, LUCHA's executive director, sees something of a tale of two cities at play.
While gentrification has taken its toll on residents in some neighborhoods, the challenge elsewhere – in East and West Garfield Park, for example – is instability due to disinvestment.
"This has been our most challenging time in the last nine years," says Linares.
Still, LUCHA continues to maintain momentum on its mission.
Though some may view the lack of affordable housing as a stand-alone problem, it's actually one with direct links to other social challenges, believes Linares.
"When people don't have stable housing, they can't focus on education, health, and public safety. They're in crisis and worried about eviction," he explains. "If we can help families by stabilizing a
household, then we're stabilizing the neighborhood and also stabilizing the city."
Triage center
So LUCHA provides something of a triage center, catching people in crisis and walking them through the steps to bring them back to housing security.
That may entail resolving conflicts with landlords or providing credit counseling so people can shore up their household budgets. It can be installing grab bars and making small home repairs for seniors. And sometimes it takes the form of guiding people through the home buying process.
Embracing sustainability, creating opportunity
In addition, LUCHA takes abandoned buildings and empty lots and transforms them into affordable housing in a way that minimizes its environmental impact and it finds ways to create opportunity for residents.
One upcoming project is the green renovation of Humboldt Park Residence, a SRO (Single Room Occupancy). There, bikes play an important role in the lives of residents both in achieving some
of LUCHA's sustainability goals and in creating economic opportunity.
Many residents ride to their jobs, which is a way for them to save money on transportation and also go easy on the environment. LUCHA also teamed up with West Town Bikes so residents could learn bike maintenance and repairs — skills they tap to bring in some income.
Tierra Linda, a new 43-unit development near the 606, is LUCHA's latest project. Its design and construction will adhere to passive house building standards, a method that minimizes the building's environmental impact by drastically reducing energy use. It also slashes operating costs.
An existing on-site garden already is producing a bounty of vegetables and a garden will remain there so residents can grow their own food and refine their gardening skills.
Community partners
LUCHA credits many of its volunteers, donors and community partners with helping the organization to accomplish its goals. Liberty Bank is one such partner. He notes that it takes a team to get people to the closing table and views Liberty Bank as key players, along with realtors, appraisers, home inspectors, LUCHA, and others when LUCHA's clients buy a house.
Liberty Bank has helped by doing homebuyer education and providing mortgages for LUCHA home buyers. "It's an anchor institution in the neighborhood that understands the clients we serve and knows them by name," says Linares.
"The American dream is still alive," he adds. "It's just more difficult to achieve."