Liberty Banks Shop Local Program Helps Small Businesses Thrive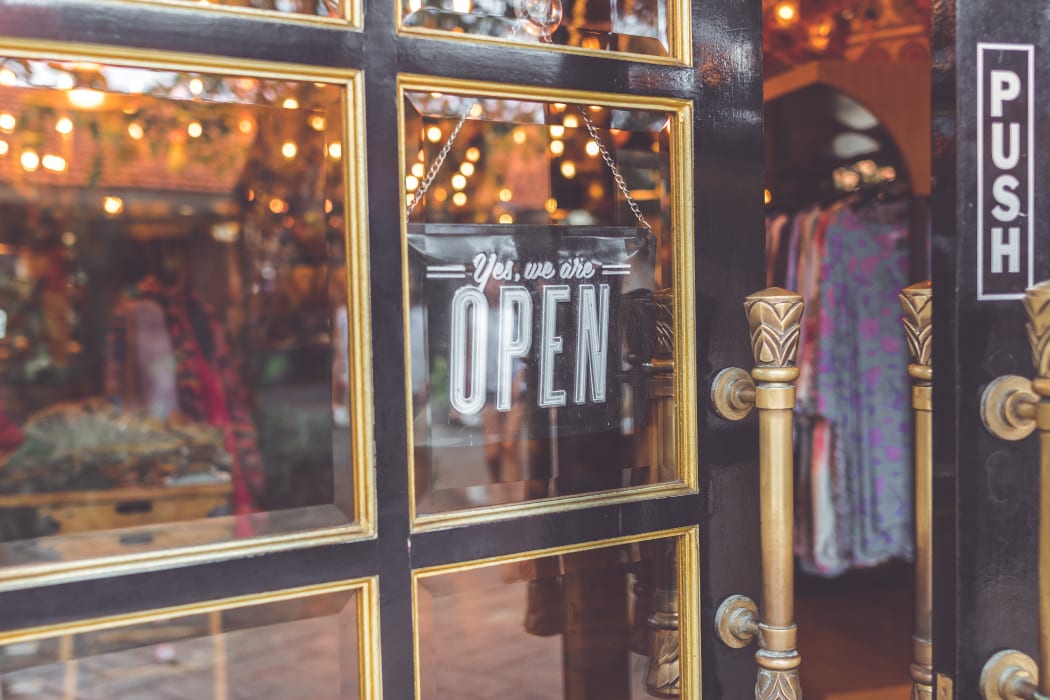 Circulate Your Dollars Locally, Keep Retail Corridor Vibrant
With the abundance of so many online shopping options, it's easy to just stay at home and shop in your jammies. Lots of people do. And that makes it tough for local retailers.
Think of how desolate your neighborhood would be with rows of empty storefronts and without the unique energy that mom 'n pop shops, quirky coffee houses, and boutiques bring to the street.
That's why it's so important to keep some of your retail dollars circulating locally and to support neighborhood shops, restaurants, and service providers.
Liberty promotes Shop Local
Liberty Bank's Shop Local program is helping that effort.
It brings attention to neighborhood businesses and discounts to bank customers when they visit those businesses.
"Mom 'n pop businesses struggle. They're the community's future and our future, so I think it's our responsibility to help them," says Floriana Battista, Branch Manager at Liberty Bank, Norwood.
Each month, Liberty Bank teams up with and promotes a local business. The bank's marketing department creates an ad with information about the business and the discount offered to Liberty Bank customers.
The promotional materials are available at bank branch lobbies and on the Liberty Bank website. In addition, ad runs on TV monitors that customers see as they're waiting in line at the bank.
In locations, including the Logan Square branch, where there's outdoor electronic signage, businesses also get marquee exposure to the wider community.
To get a discount, customers just need to mention Liberty Bank's Shop Local program when they're visiting and making a purchase.
Keeping communities strong
"Shop Local has been successful in helping businesses, especially new ones, get their name out," observes Elsa Rivera, Liberty Bank's Vice President of Business Development.
Businesses that have been, or will be featured include Logo It, a promotional products and business gifts company; restaurants like Ninja Sushi and Blaze-N-Grill; and Revolution Oktoberfest 2018, a community event in Logan Square.
If you own a business and would like to be featured, call Elsa Rivera at 773.489.4421 or send her an email: [email protected]. If you're a Liberty Bank customer, keep an eye out for the ads each month and put some of your money to work in the community.
Liberty's business services
Liberty Bank has always looked out for businesses in our community by developing products specifically geared to helping them better manage their finances and protect their assets.
Business Checking
Commercial Lending
For more information, call Retail Services at 773.384.2030.
Commercial Insurance is also offered through Liberty Insurance Agency by calling 773.792.1660.
Liberty Insurance Agency, Inc. is a subsidiary of Liberty Bank for Savings.  Insurance products and services are not bank products or services nor are they FDIC insured or insured by any federal government agency.  They are not a deposit or obligation of or guaranteed by Liberty Bank and may involve investment risk, including possible loss of principal. Applicants are individually underwritten and some individuals may not qualify.